Luxury Packaging

Bespoke luxury packaging is one of our specialties here at Magellan World. We are a UK Manufacturer for Rigid board packaging.   
We have a long-standing association with quality products and services. Our ability to provide custom product packaging options for many applications is second to none. If you can't find the right item of luxury custom packaging on this page, please contact us or try and look at our bespoke video packaging page for more options. 
We know that first impressions count. Product packaging is absolutely paramount to the success of your or your clients campaign. We offer a range of luxury packaging to suit your needs, and your brand. Completely bespoke custom packaging to fit around your product. This can be video packaging, an effective way of promoting a new launch. Acrylic packaging, LED packaging, audio packaging and more. We work with you to create something completely bespoke, adding the details to the packaging that makes your brand stand out.   
For a luxury custom packaging experience, we use high quality construction, innovative materials, and our vast knowledge of printing and finishing techniques. This provides you and your customers with a memorable and lasting first impression. Some of our popular products include custom candle boxes and custom laminated bags.
Our range of luxury bespoke packaging options have been developed over years of experience, this with incorporating different materials and ideas together a truly first-class pack has ensured that we are at the cutting edge of all your custom packaging applications and requirements.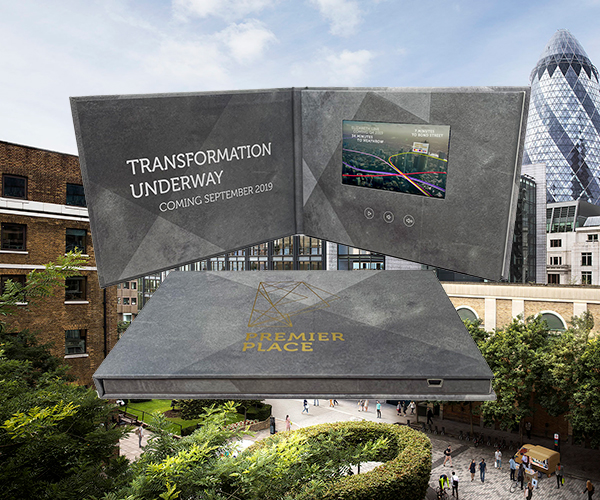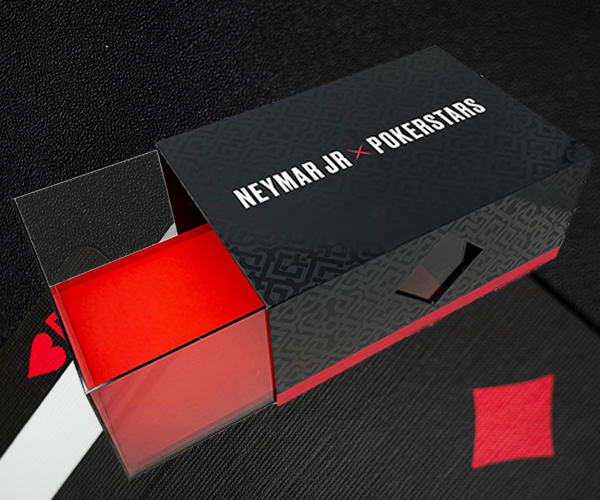 Some of the packaging options we can provide are luxury laminated bags, video packaging including custom influencer boxes and brochures, luxury mailer boxes to protect your product and your custom luxury packaging boxes, custom tube packaging great for drinks and candle packaging. And many more options.   
Have an idea you think might sound a bit out there or impossible to do, call us, our team here are always looking to help and come up with new and different ideas to bring your idea to life and match your requirements as best as we can.   
We have a range of branding and material options such as Spot UV our most popular branding option, Matt and gloss finishes, Uncoated paper to give you the eco-friendly feel. Custom printed boxes can  be fully customised to add different branding options such as Foiling, ribbon and more.   
We can add acrylic to your packaging giving your customers a sneak peek at the item inside. Many more branding options which you can find out more about on our FAQ's page.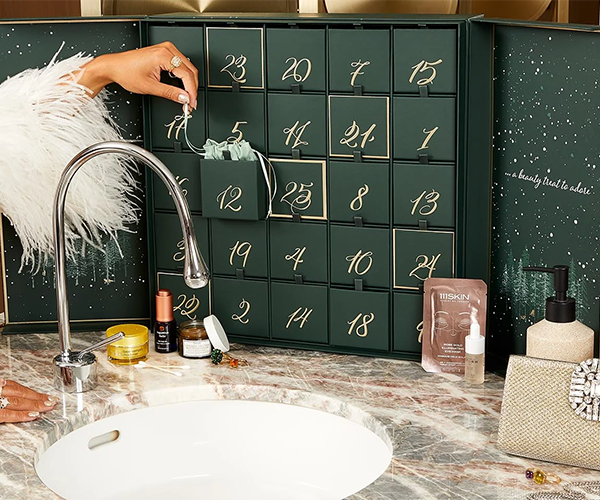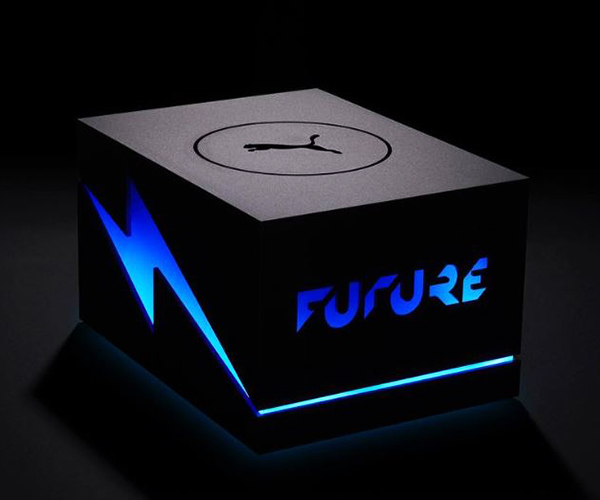 Custom acrylic packaging is great for adding that WOW factor for your customers. You can use this to create  a custom video box, influencer box and more. Acrylic packaging can be laser engraved, have LED lights adding inside so when the box is opened it lights up the product inside. Add an LED logo, give a lasting impression using our acrylic packaging. 
Our custom made acrylic boxes are created with you at mind, we offer design ideas, we can even create a pre-production sample so that you can see exactly how the final product will look, ensuring everything is perfect. We can create one off custom acrylic cases great for sending to influencers for collaboration launches and more.
This influencer box for Oh Polly was used to promote their latest collection. The festival edit. We produced 30 boxes and sent them out across the UK, Europe and the US to influencer. This is a 3-board case and tray printed in CMYK with an anti-scuff matt laminated finish. The budget for this project didn't cover a video screen so we recommend an LED screen instead to still add that WOW factor.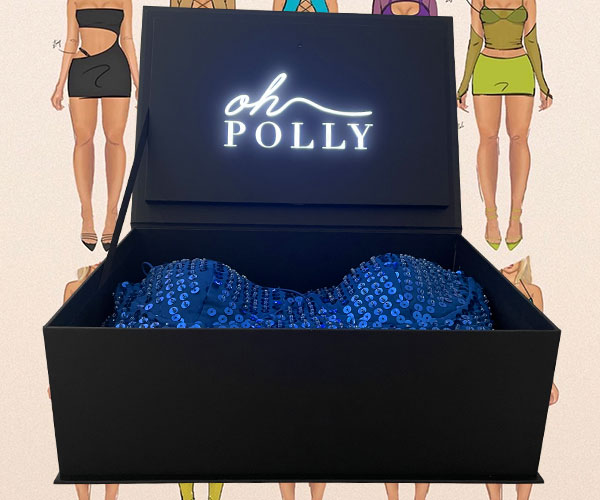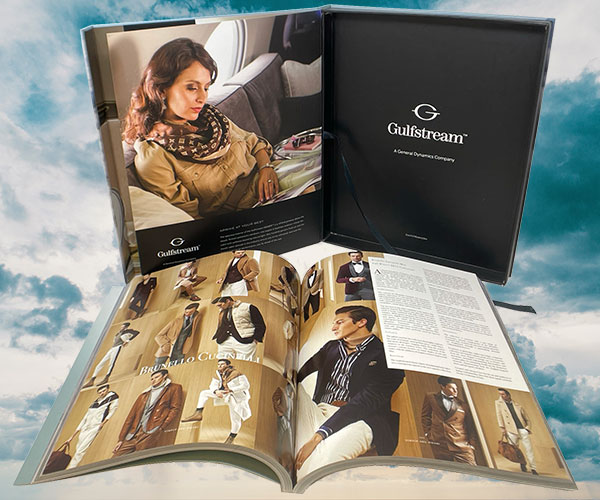 This lovely presentation box for Gulfstream was used to promote their new catalogue. This is a 4-board case with an internal tray with a magnetic closure. This is a full colour print with some spot UV details, gold foil and embossing, making the most of all the branding options and extras they had available to them.
Manchester City FC wanted a presentation box to showcase the seasons kit. They wanted the box to be a reveal hence why we added an internal shelve to hide the kit underneath as well as drawers to showcase the rest of the kits. This was a simple design in the Manchester City FC signature blue with the logo printed in the centre. We created some laminated bags to match the box for when the club gave these away to their VIP guests at an event.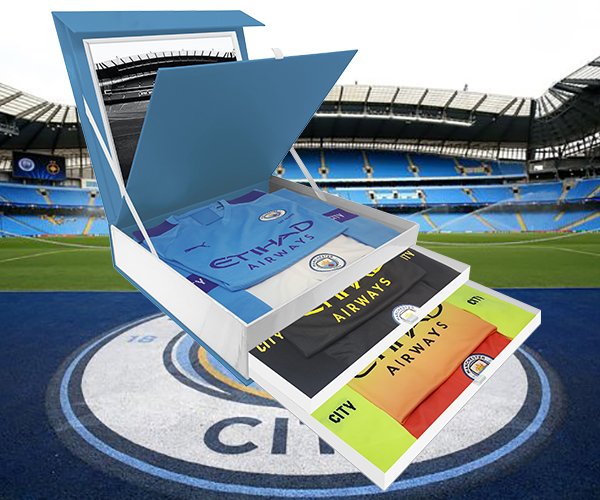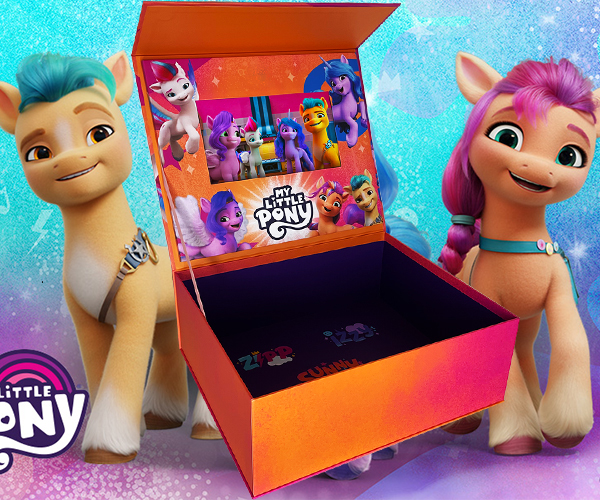 This vibrant and fun video box for My Little Pony was sent out to influencers across the UK and Europe. This was sent out with loads of goodies inside for the influencers children, hence why the box needed to be large. This was a full CMYK print in a matt laminated finish with a 7inch HD video screen. This was a really effective presentation box and was a fun way for the brand to promote their latest movie coming out on Netflix. 
We produced a range of packaging for PokerStar's collaboration with Neymar Jr. Including this lovely football presentation box. The idea behind the box was to use it as a display case. PokerStars wanted the ball to be visible so you could see Neymar's signature. These where sold to fans of PokerStars and Neymar Jr on the PokerStars online site across the globe.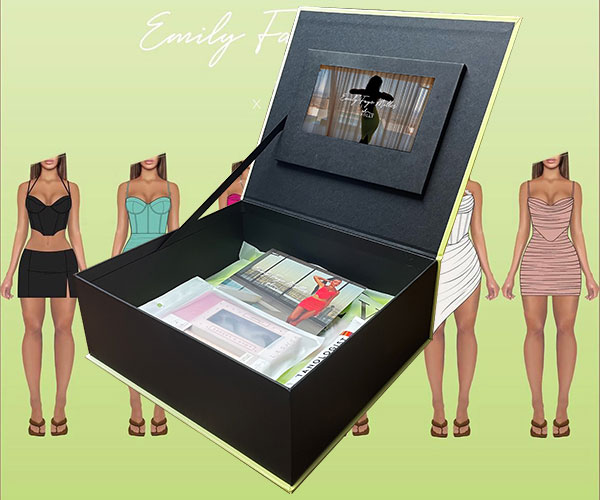 This vibrant lime green video box for Oh Polly was used to promote their latest collaboration with influencer Emily Faye Miller. These boxes where sent out to influencers across the UK, Europe and the US with some goodies inside including some outfits and beauty products. We produced the boxes as well as packing and shipping them out to individual addresses across the globe. This is a full CMYK print in a matt laminated finish. This has a slight gradient on the lime background.  
Luxury rigid box packaging, is one of our specialties. We can create high end packaging boxes, custom luxury candle boxes, custom mailer boxes for your custom luxury box, a variety of different bags for your products to go inside from laminated bags to wenger bags. We can even do the confectionary for you as well including branded M&M chocolates and many more.