Luxury Advent Calendars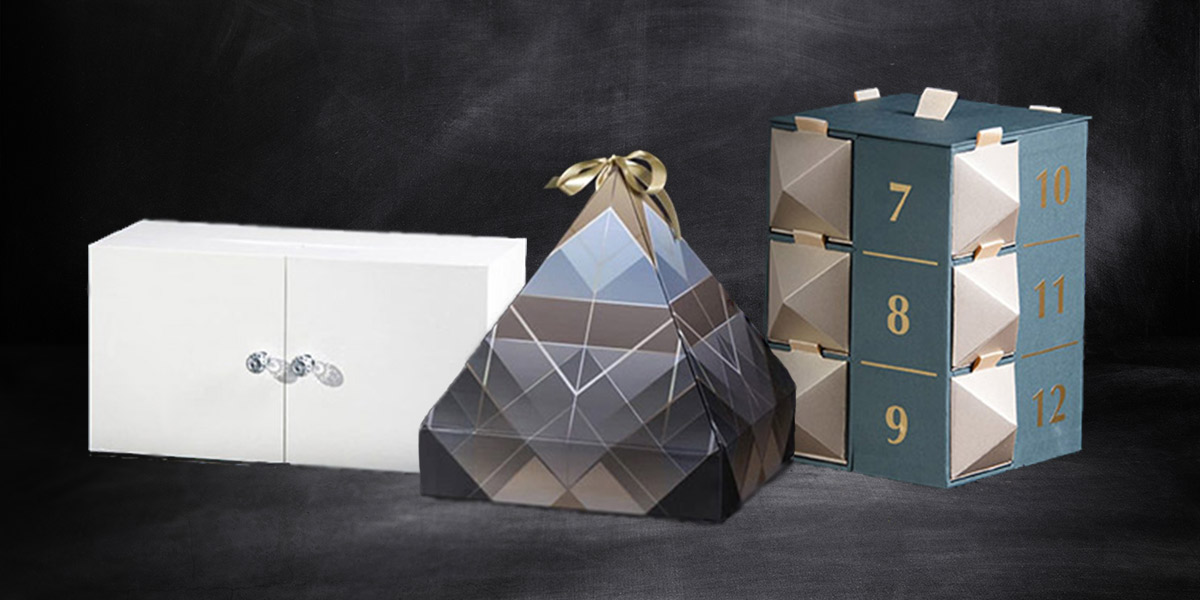 Countdown the days before Christmas with a bespoke advent calendar tailored for you, produced by us. 
We create luxury advent calendars in a variety of styles, shapes and sizes. A range of materials such as paper, cardboard and many other materials can be used to design existing solutions or create calendars from scratch, according to your wishes. Check out the option below of a fully tailored branded advent calendar, to see the advent calendar options for inspiration for what we could make for you!
Our custom advent calendars can be customised to contain gifts and chocolates of all types and sizes, and we can put your branding on these as well! We work with numerous suppliers to offer multiple chocolate varieties including Lindt and other high-end brands. For wine, gin and spirit lovers we offer miniature drink advent calendars, beautiful and thoughtful gifts, with a grown-up twist!
Customised advent calendars are an amazing and long-lasting gift for businesses to give to clients and partners.  
Luxury advent calendar styles and materials
Press and finishes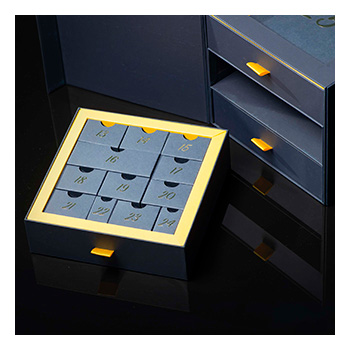 Our printed advent calendars can be customised in a variety of ways. Available in offset printing, hot foil printed logos, UV varnishing, laser engraving, convex embossing, and screen printing.
Accessories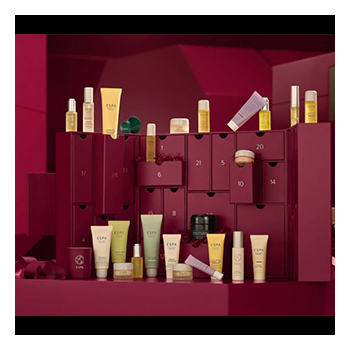 Advent calendars can be made with straps or magnetic closures, led lighting, drawers or shelves of all kinds, plus many more. Add accessories to the outside of the advent calendar including bows and ribbon.
Materials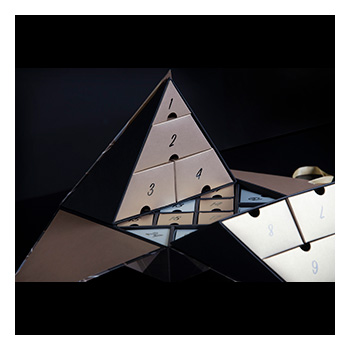 Our personalised advent calendars are made of top-quality rigid book cardboard. They can be laminated with protective matte, gloss, non-scratch film, printing paper, decorative paper, textiles or even artificial leather.
Other styles of advent calendars
Traditional chocolate advent calendar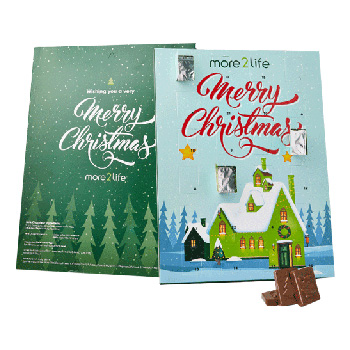 Our traditional chocolate calendars come in a variety of styles and sizes. customise the design, have a landscape, portrait or square Christmas calendar in hanging or desk styles. Choose form a huge variety of chocolates to including Lindt advent calendars.
Tower advent calendar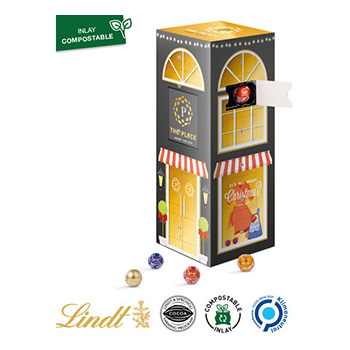 The tower advent calendars can be printed and designed to your specification. A variety of chocolates to choose from, including Lindt chocolate and Ritter SPORT chocolate bites. Individually printed with five advertising spaces for your branding.
Miniature drinks advent calendar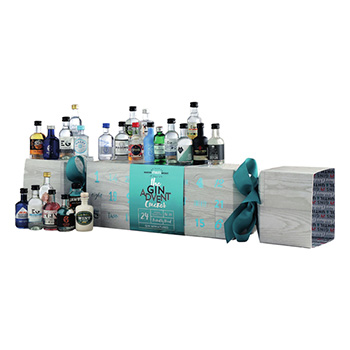 Our drinks advent calendars are a great promotional product or incentive for employees and customers. Choose from either gin advent calendars with gin and gin liqueurs, or a whiskey advent calendar including Glenfiddich.
Event advent calendars
Why should Christmas get all of the fun? We offer promotional advent calendars for all year round and they're great for countdowns to events or special occasions. As with the Christmas advent calendars, we can brand all packaging and merchandise inside with your logos and designs. With the full array of material and additional options, we can create awesome event countdown calendars to excite and amaze!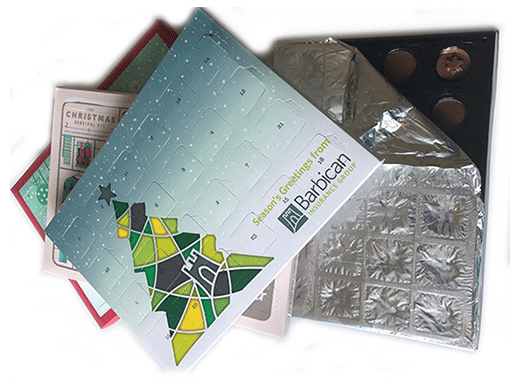 Our advent calendars can be great for all year round. Including personalised Christmas advent calendars, branded chocolate advent calendars to countdown to Christmas, Ramadan or an event/product launch.
Our custom chocolate advent calendars can be personalised in a variety of ways, and filled with a various chocolates such as Celebrations, Milka chocolate balls, Baileys truffles and more.
Contact us today, for more information on how we can create the best advent calendar for you! 
Showing 1 to 28 of 28 (1 Pages)