Corporate Golf Sets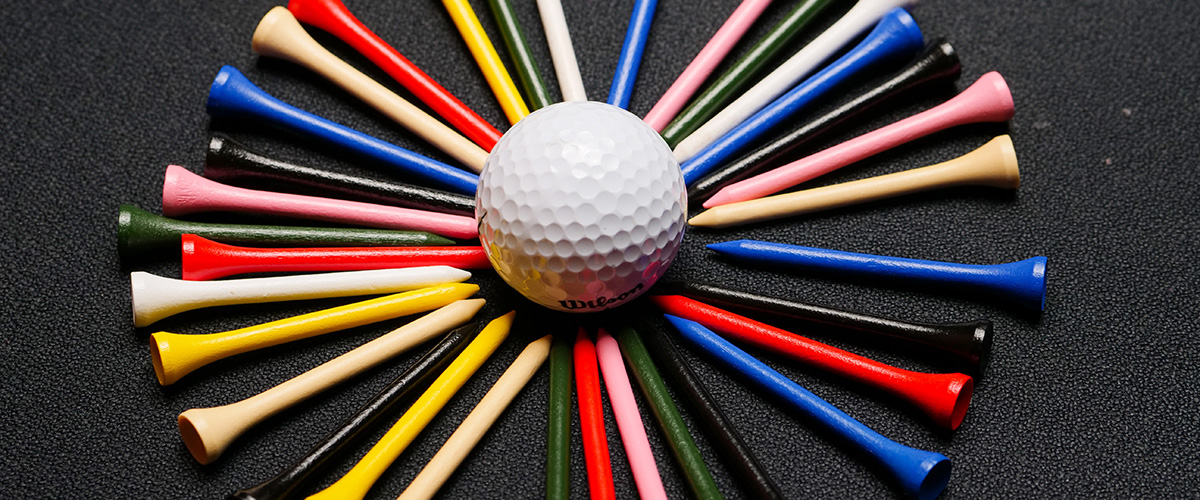 Branded golf sets are the perfect thing to give out when running a corporate golf day. When your guests arrive, they're handed a custom packaged box, all branded with your logo and messaging, and inside is a set of balls, towels, tees, ball markers, pitch repair tools and pencils, all printed with your branding. Every accessory and essential playing equipment now promotes your company, again and again, for every guest, all day and even reused for future rounds. 
The high quality business golf day presentation options we offer are guaranteed to boost your marketing presence. We offer items from plastic presentation tubes with a golf ball and other accessories up to a high quality golf towel presentation box.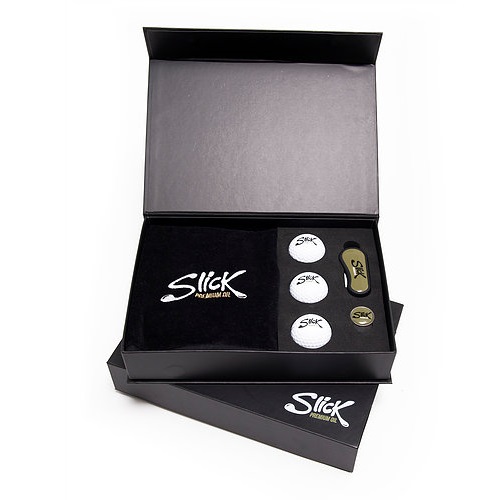 Professional presentation box with magnetic closure, perfect for a corporate golf day.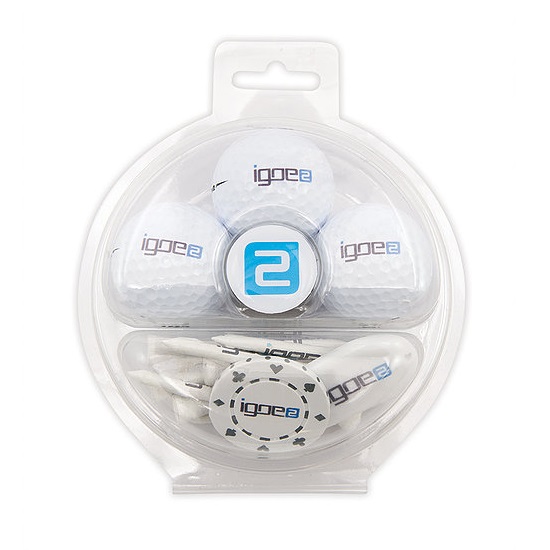 Simple yet full packaging piece with variable contents.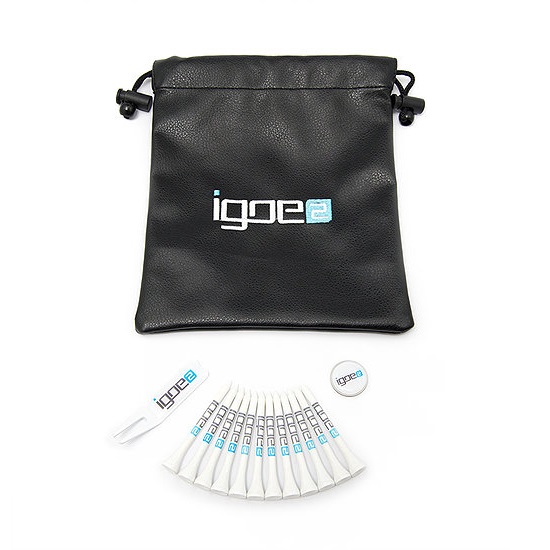 Small leatherette gift bag with promotional golf contents.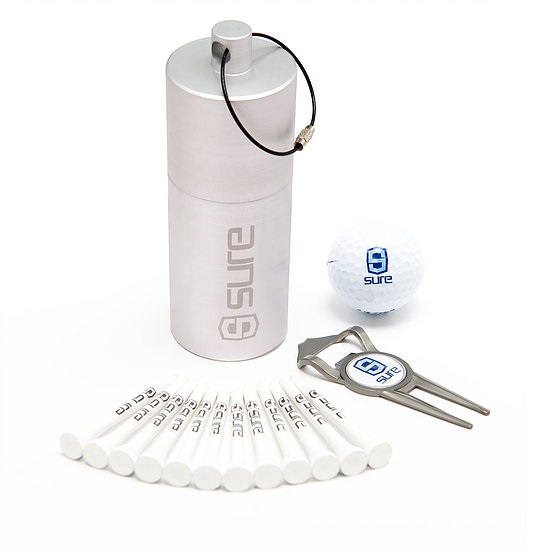 Promotional golf aluminium tube pack with big branding space and variable contents.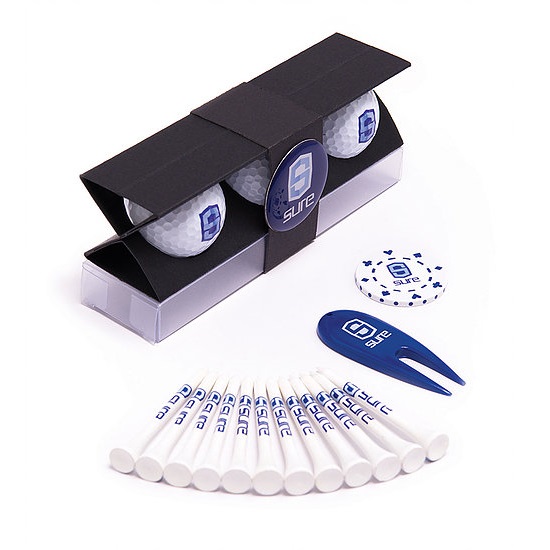 Small presentation box with 3 balls and other golf accessories.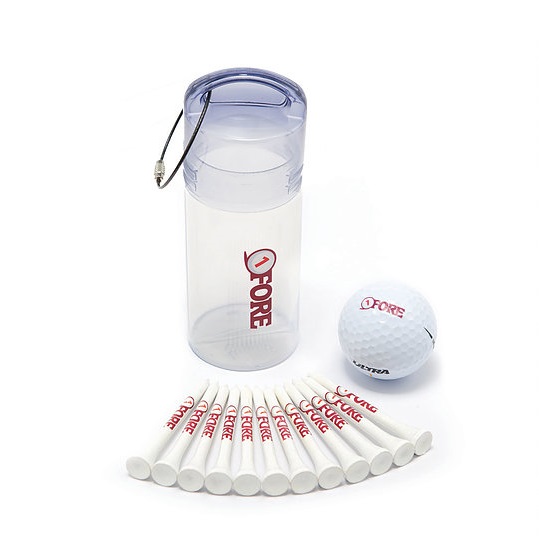 Small plastic tube with golfing accessories. Other variants available.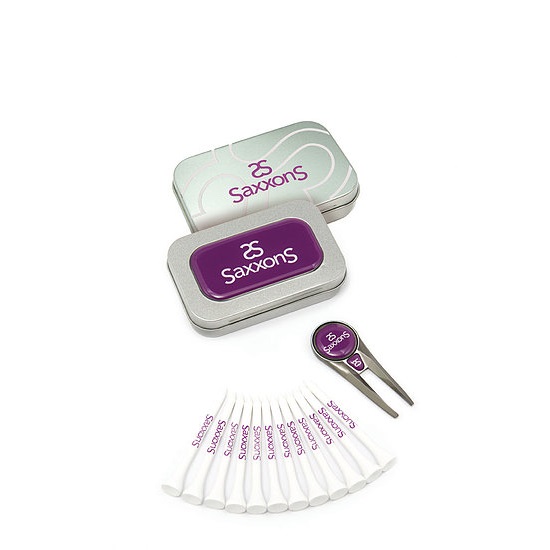 Silver tin with a hinged front with window. Variants of golf accessories are available.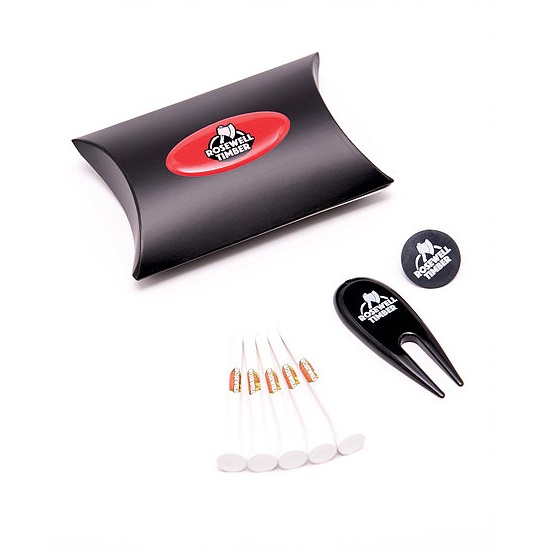 Small plastic pillow pack with golfing accessories inside. Variants are available.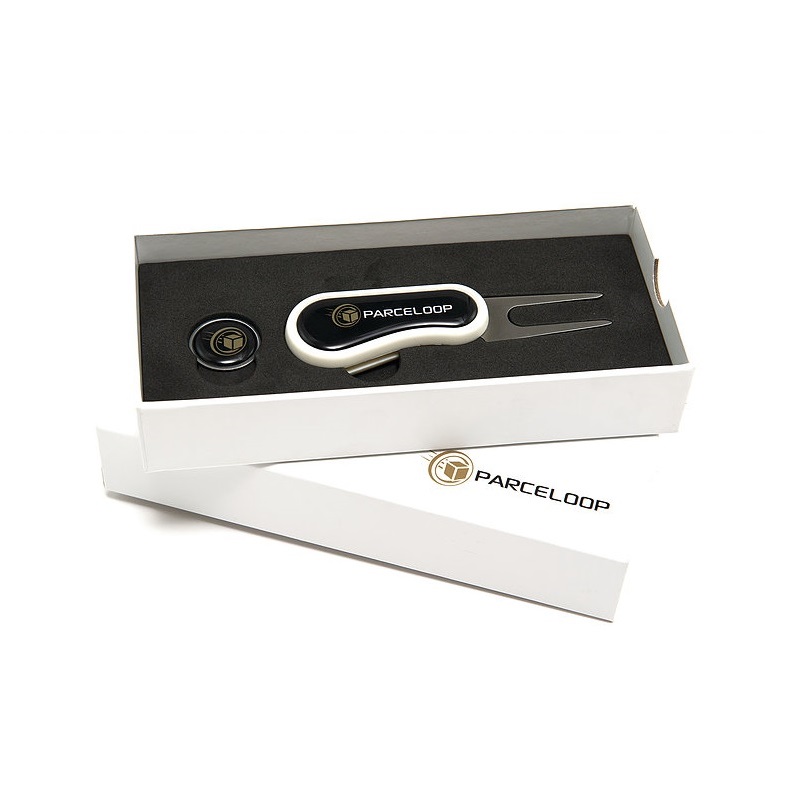 Small high quality packaging piece with pitch tool and other accessories.