ENIGIN

The Background
Enigin plc is a public listed company backed by an asset management group founded to provide energy saving solutions for small to medium enterprises (SME's) on a global scale. It does this by employing independent consultants who are specially trained to become certified energy saving experts. cost savings are guaranteed to SME's by using a revolutionary energy saving system 'Energy Maps' with the goal of reducing companies energy costs by up to 40%.
The process begins with the installation of an 'Eniscope' at the client site. This is a unique tool designed for monitoring complex energy consumption data and converting the results into easy to understand practical information for the business user. In tandem with this the company embarks upon an E-Centive programme, a multi level interactive campaign in the field of Neuro linguistic programming (NLP) used to raise awareness and stimulate action amongst the employees for saving energy. This is backed up with a marketing programme including the issuing of Awareness packs, poster campaigns and literature along side the training programmes carried out on site by the independent consultants. Finally, upon completion of the evaluation and training process Enigin is able to provide an extensive global library of energy saving products that will enable their clients to realise significant savings with increased profitability for their business.
The Challenge
To develop an eCompany store that can be used as a central repository for all consultant stationery, marketing collateral, training literature and promotional merchandise as well as the supply of a global library of energy saving products. using our ECOS (electronic collateral ordering system) software platform, we designed and programmed a customised eCompany store solution.
Technically operating as an application service provider (ASP) the site allows Enigin employees and all their consultant partners to be connected via a single point of contact: an online market place. the Enigin ECOS site streamlines relationships, processes and transactions between all parties. by operating as a fulfilment, order processing and telemarketing centre, customer satisfaction levels are maintained at their highest levels by directly providing the back end processes involved in deploying products, stationery, marketing collateral and promotional merchandise to the recipients.
Providing a full supply chain management solution for Enigin, we manufacturer and procure all the packaging, stationery, marketing collateral and promotional materials available within the store, whilst also managing inventory levels, customer service support, shipping, returns and provision of customised reporting. the solution employs a sophisticated password and purchase / credit verification system that is integrated with Enigin's internal databases ensuring that only authorised purchasers can access the proprietary products.
The Results
The connection and integration of Enigin employees and consultant partners to a single eCompany store platform promotes the Enigin identity and brand globally and markets its image throughout diverse and competitive markets. because our ECOS technology is designed to provide a single source solution for product procurement, inventory management, customer service and reporting functionality, Enigin is not burdened with outsourcing these tasks to multiple vendors and realises 'one stop shopping' to support all functions of the online store.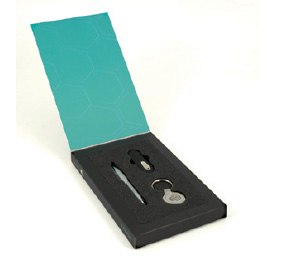 Prospecting Pack
Folding box board with die cut foam insert to hold branded merchandise gifts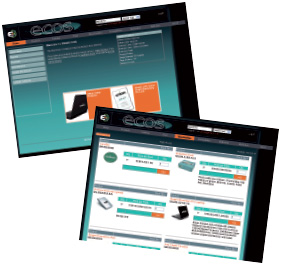 ECOS System
Magellan's revolutionary ECOS system can be skinned up with our client's branding
Posters
Full colour gloss art printed posters available in any dimension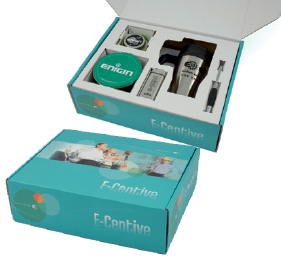 Incentive Packs
Litho laminated boxes with fitments to hold a variety of merchandise products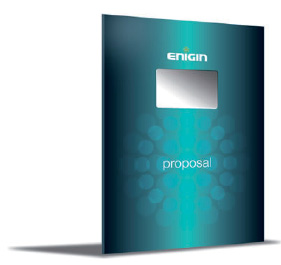 Printed Folders
A range of document holders and folders available in various finishes and with options for die cut windows
Business Stationery
Design and supply of corporate stationery including business cards, compliment slips and letterheads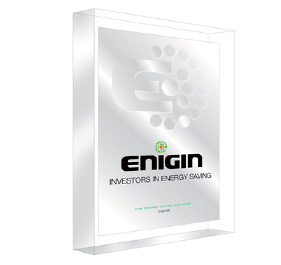 Perspex Awards
A wide range of options available for branded plaques with options to laser engrave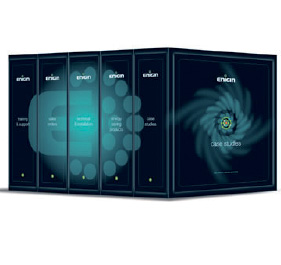 Box Files
Custom packaging solutions to meet any business requirement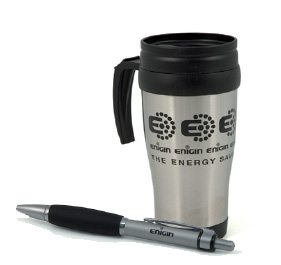 Branded Merchandise
Sourcing and recommending quality business gifts that can be branded