Custom Influencer Boxes
Custom influencer boxes is becoming more and more popular each day. Influencer marketing is proven to increase brand awareness and sales for brands, and the best way to market is using PR packaging for the influencers to showcase across the globe using social media. Create a custom influencer box with an impactful design and brand message. 
We understand how important first impressions are, and what better way to create an outstanding first impression for your influencers than with a luxury custom PR box to present your products. We design and make luxury influencer boxes to increase brand awareness of your company, products and services.
Need full project management, we can not only manufacturer your influencer box but we can also pack and distribute them across the world. So you can relax knowing your project is in safe hands in one place, leaving less room for mistakes and communication issues. 
We've created some great influencer boxes for Boohoo, Man City FC, The Hundred and many more.
What is an influencer box?
Influencer boxes are custom designed presentation boxes you can send our to social media influencers and celebrities to promote your new products, services and brand. Having a social media influencer review your product is a proven way to increase brand awareness and sales.
Creating a influencer marketing strategy you need a great product, research into the target market for said product, as well as a way of promoting this online and offline, creating a excellent influencer box design with impactful graphics and extras will result in a successful campaign. To create an even more successful influencer marketing box try a video box or even a LED box.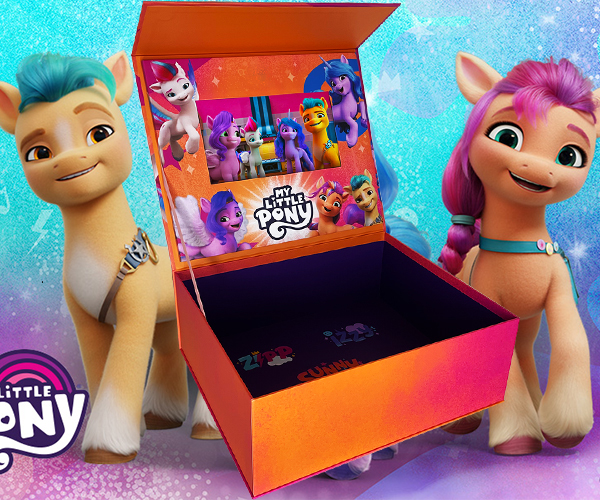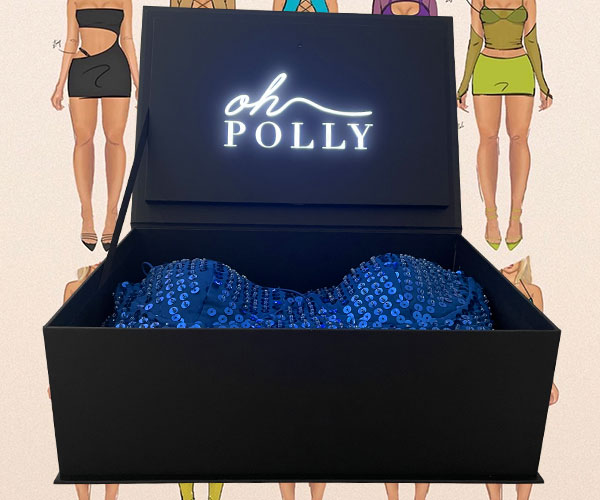 Customised Influencer Boxes
When we design your custom influencer PR box, we design it around your products and brand. Your influencer box will be completely unique to you and your requirements.
There are a range of design options including one colour, two colour and full CMYK print. Hot foiling, spot UV, matt or gloss lamination, you can use any of these to work with your design. Custom packaging can make a big impact on your marketing, you can make each influencer box personal with a unique message to the recipient. We can pack and ship your influencer boxes across the UK, Europe and America, creating less work for you, so you can sit back and relax. Need to add some merchandise into the boxes we can do that for you as well, from pens to notebooks and custom card prints.
Boohoo Video Influencer Box
This video presentation box for Boohoo was used to promote their new range. The box was designed to hold 3 pairs of jeans, and needed to be impactful showing with a personal message to each social media influencer. This meant a video box would be perfect for the job.
We packed and shipped these boxes out to each individual influencer across the UK, Europe, and the US. The design of this box includes a full CMYK print in a matt laminated finish.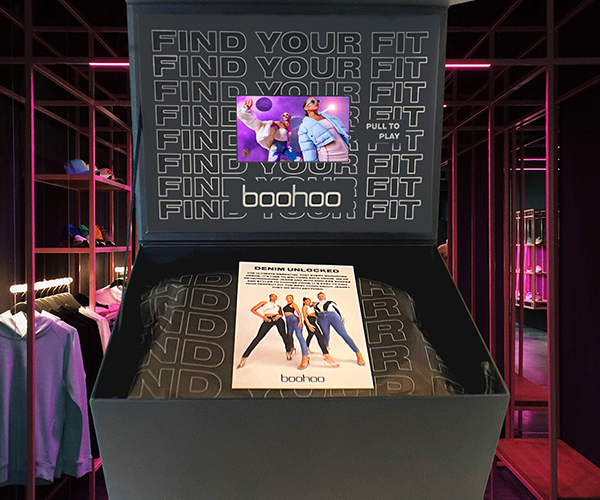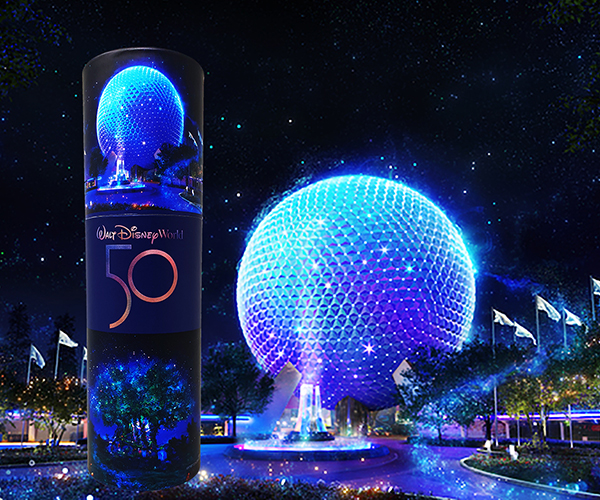 Disney Influencer Invitation Tube
This invitation tube for Disney was used to send out to influencers an invitation to their 50th anniversary party in London. The tube design is a full CMYK print in a matt laminated finish.
And held a lovely ornament with fairly lights as a gift and the written invitation addressed to each influencer. The tubes where well loved by the social media influencers and showcased on social media before the event.
Bo+Tee Video Influencer Box
This video box for Bo+Tee was used to showcase a new active wear range. this was sent out to influencers with some items from the range as well as being sent out to Brit Manuela who created the range alongside Bo+Tee.
These where great, as they had compartments to hold each item. With a video messages telling the influencers about the new range.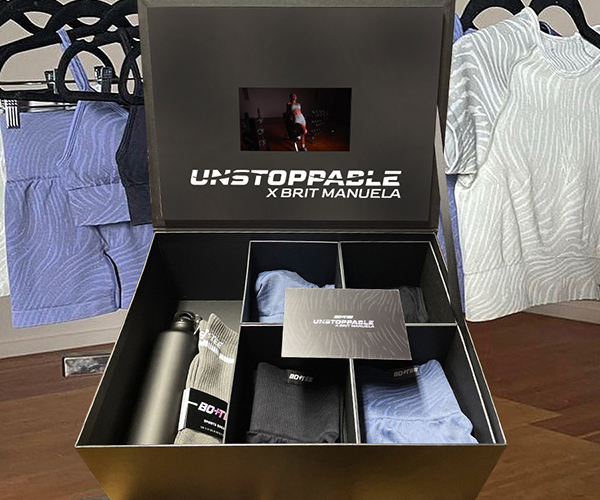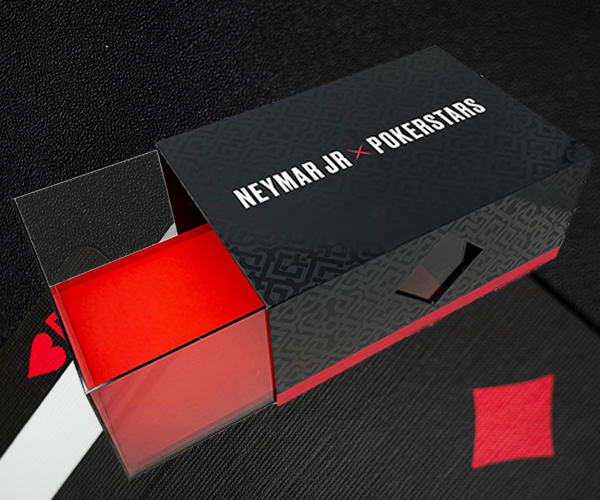 PokerStars X Neymar Jr
This range of packaging for PokerStars is huge, needing to keep to the same style of packaging and branding, we needed to create stylish unique boxes to fit the products inside. The packaging brief needed to include a boot box, shirt box, football ball box and a bundle box.
The range of packaging needed to fit into a design brief, to include the signature black and red brand colours of PokerStars and the brands logo as well as the signature of Neymar Jr. The packaging campaign was loved by everyone, including Pokerstars and Neymar Jr, and resulted in many more future projects.
Manchester City FC Presentation Box
Manchester City FC wanted some presentation boxes for the club owner to gift to some celebrities out in Dubai. These needed to showcase the kit for the 2019/20 season, one of the boxes also needed to hold some accessories including a signed football.
We needed to show the signature branding for the club which of course included the signature blue. To finish off the packaging campaign we decided to add printed laminated bags for the presentation boxes to go in, sticking with the traditional Manchester City Blue and the brands logo.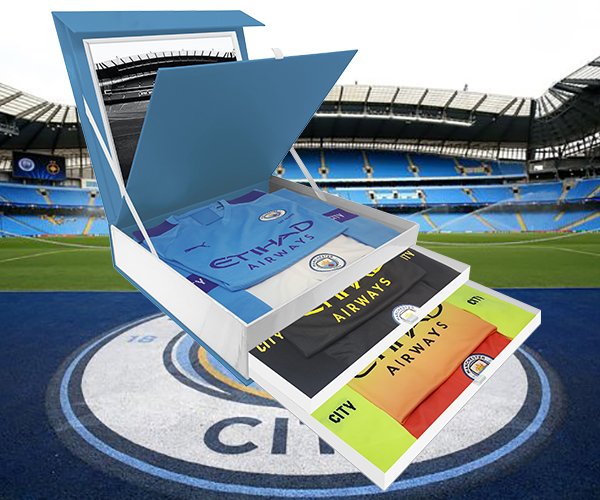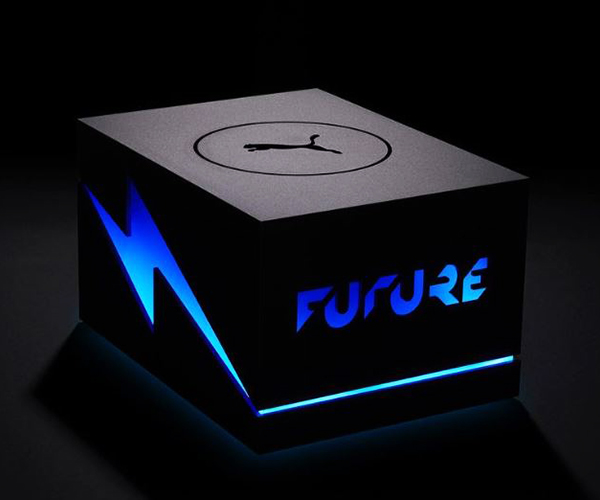 Custom Acrylic Packaging
Custom acrylic packaging is a popular option for luxury influencer packaging. Custom Acrylic boxes have a range of branding options including;
Laser engraving

LED light up logos

LED lighting

Drawers

Matt or gloss finish
Fully custom acrylic display cases for your project are guaranteed to WOW your prospects. Presentation packaging to last and be re-used by prospects, keeping your brand at the front of their minds for years to come. Our custom acrylic packaging page shows a range of images and finishing options for our custom acrylic packaging.
As well as boxes we can create tube packaging for your influencers, these are great if you have bottles, cosmetics etc., to send out. We can create influencer beauty boxes, custom PR packaging and many more. 
We can create custom influencer packaging for a range of businesses and brands, some of the brands we've worked with are Oh Polly, Bo+Tee, Sik Silk, PokerStars, and many more. We can create influencer gift boxes for any of your campaigns, whether it's for a new clothing line, new beauty products, a new range of shoes, accessories, even confectionary and jewellery. 
For more information on how we can create the best influencer box packaging for you contact us today on 01276 450220 or email sales@magellanworld.com. 
Check out our case studies to more information on some of the previous work we've done for Boohoo, Fujifilm, PokerStars X Neymar Jr, and more. 
Showing 1 to 21 of 21 (1 Pages)