Bespoke Luxury Drinks Packaging


Promotional luxury packaging is one of our favourite areas of bespoke products produced here at Magellan World.
We understand how important first impressions are. When your business invests in luxury products you can't put them in a gift bag to present to the fortunate. We've worked with some of the finest providers of alcohol and luxury drinks to create premium display packaging worthy of the beverages they contain.
Branded wine box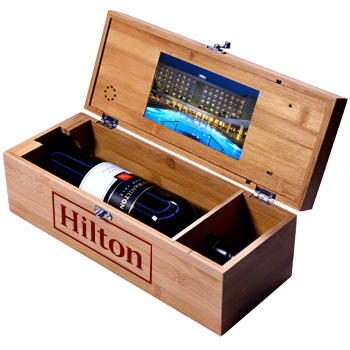 Fine wines deserve superior promotional drinks packaging. Printed wine boxes are popular as high-end gifts for employees and attendees of elite events, especially during seasonal periods. Custom wine boxes are an ideal solution as they have a high-quality finish while adding your branding and logo.
Branded whiskey box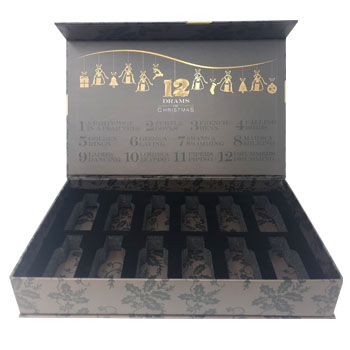 Scotch whiskey has always been a popular gift to give. Our spirit bottle packaging makes sure it is presented in a way that will delight. With the rise in popularity of gin and vodka, alcohol packaging in the UK has had to up its game. Packaging can include sumptuous fitment materials to hold spirit bottles and crystal glasses.
During our 20 years of experience we have produced some truly exceptional Luxury Drinks Packaging for High End Drinks Manufacturers including Ciroc Vodka, Coca Cola and Remy Martin Louis XIII Cognac, find them below: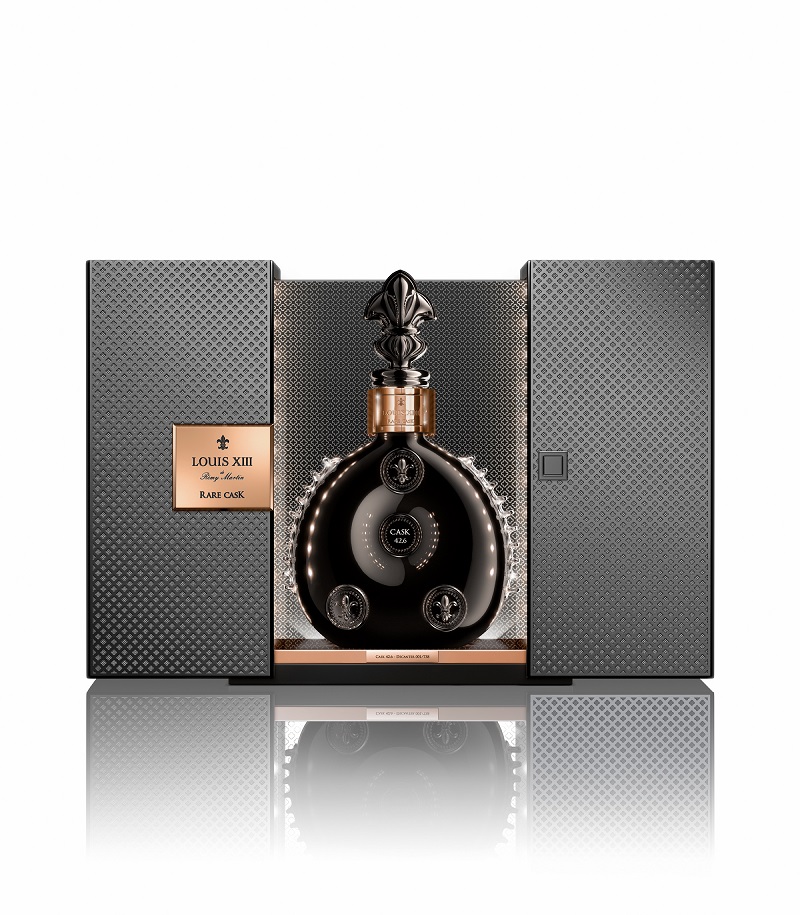 Professional Drinks Packaging produced for a very experience and rare Cognac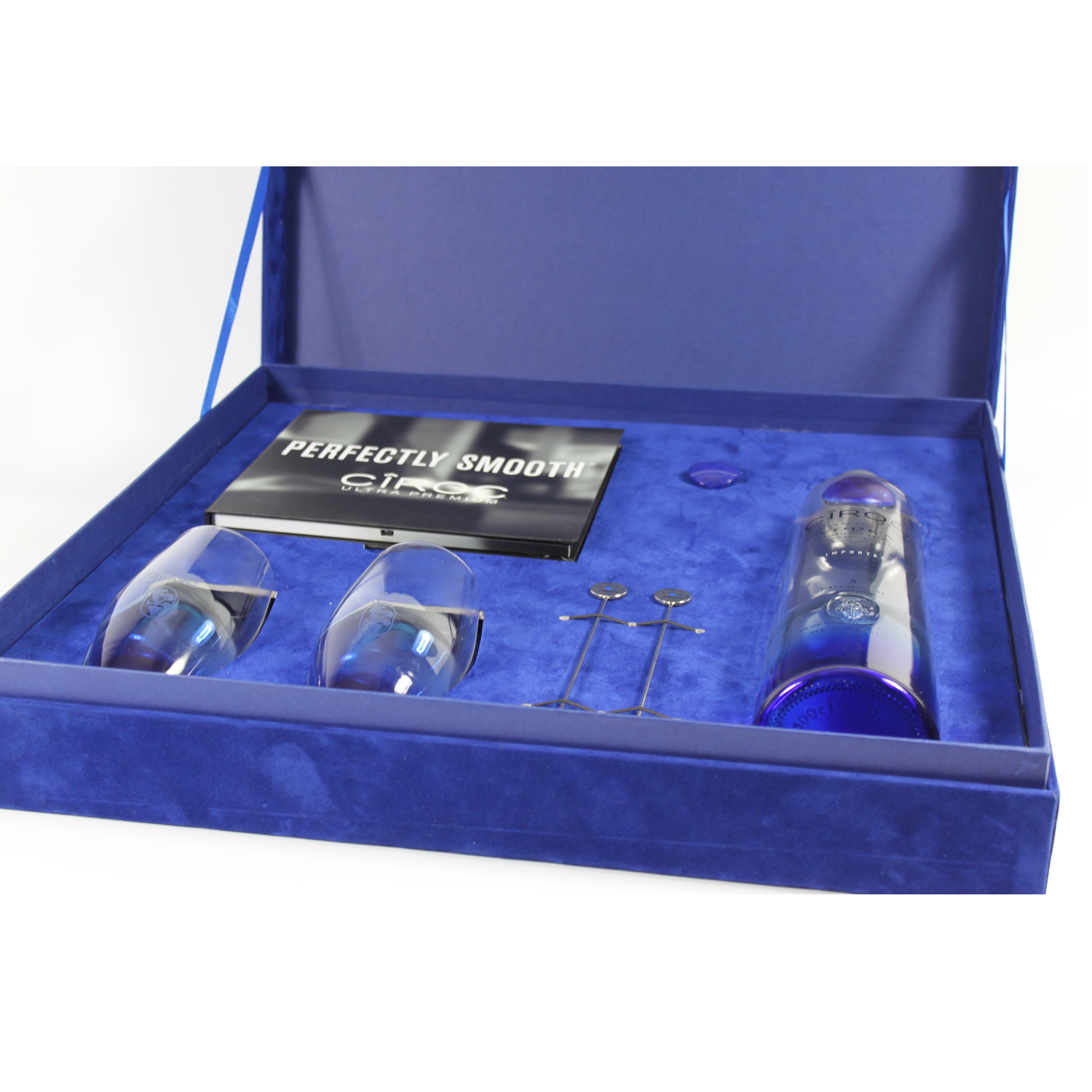 One-Off Luxury Packaging for Ciroc which was Presented to P-Diddy in LA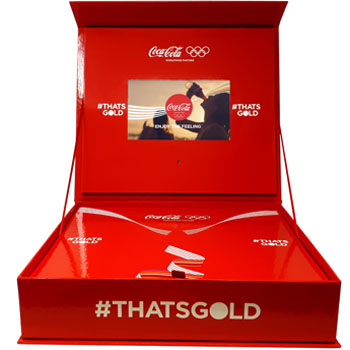 We designed a luxury box with a video screen and a foam insert for Coco Cola Bottles.
Luxury drinks packaging case studies
Glenfiddich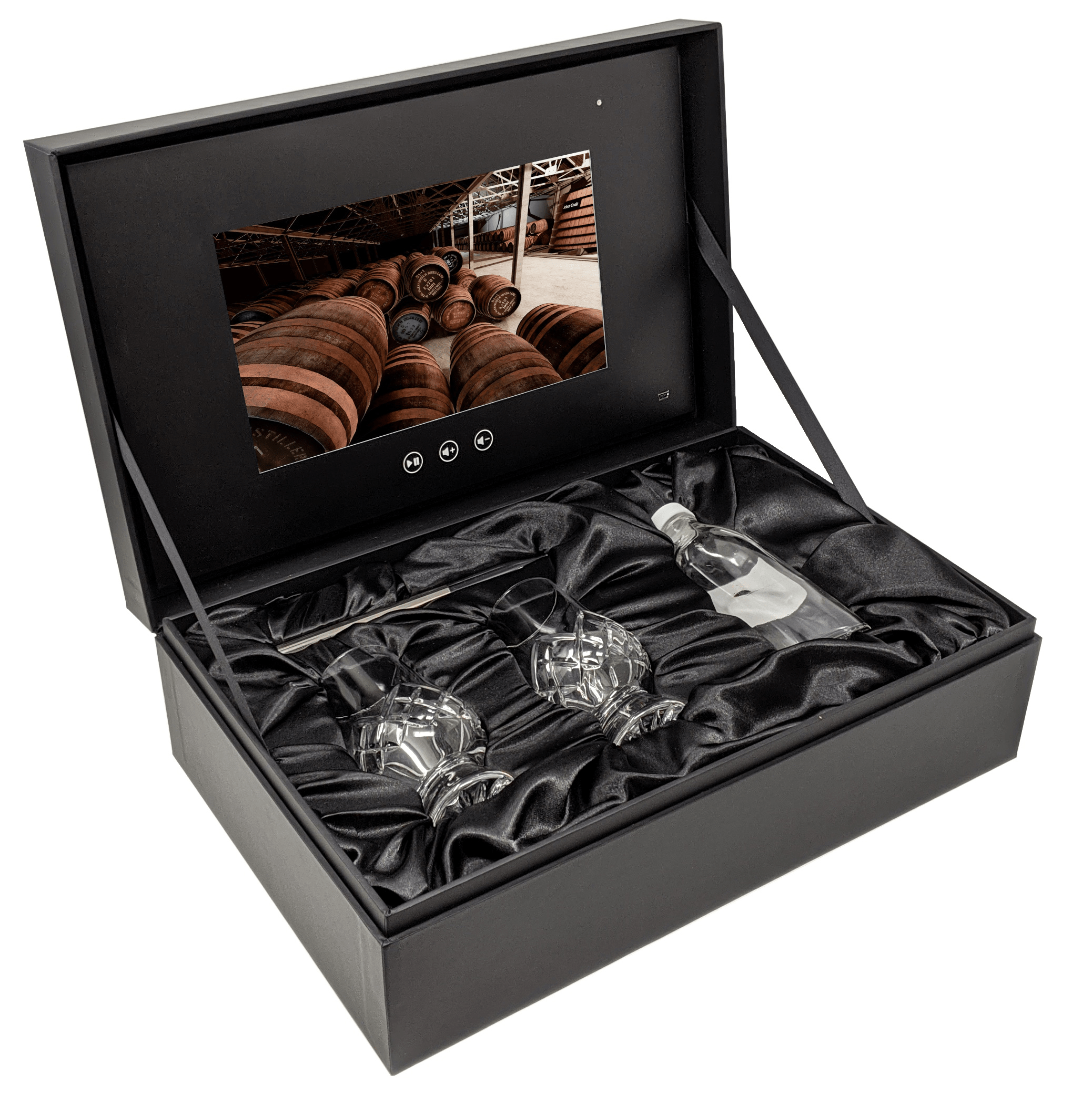 Glenfiddich wanted to make a video presentation box suitable to carry a sample bottle of their whisky valued at £25,000. Included in the brief was the need to produce marketing collateral including a corporate brochure, product/ service focused flyers and other materials that would support the communication plan.
Eden Mill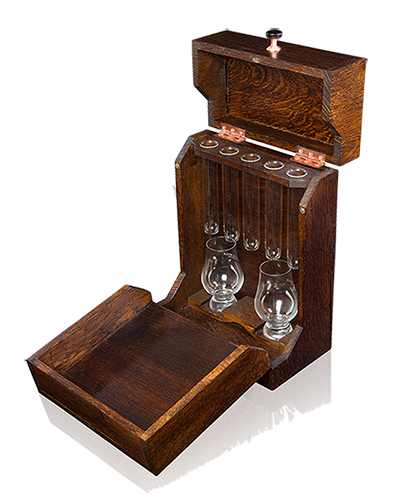 Eden Mill approached us with a requirement for high-quality wooden presentation boxes to house a collection of their craft spirits. As a specialist independant distillery the quality of product was extremly high, so it was important that the materials used for the box matched this premium standard.