Manchester City FC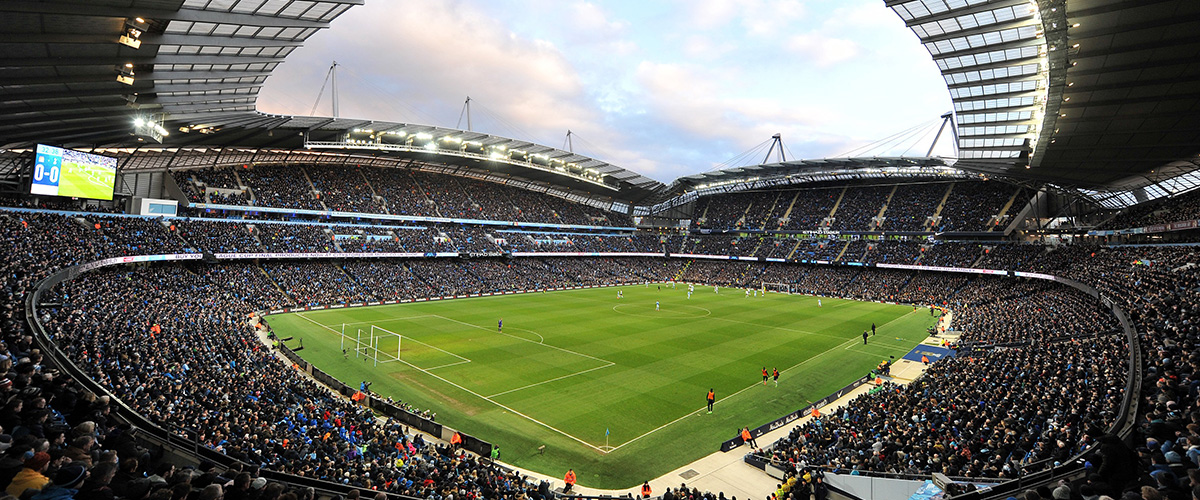 The background
Manchester City FC are the defending Premier League champions from the 2020-2021 season. Winners of seven league titles and six FA cups among numerous other accolades, City are firm favourites with the bookies to retain the trophy in the 2021-2022 season. 
The club was originally called St Mark's (West Gorton) and was founded in 1880. It became Ardwick Association Football Club in1887 and then Manchester City in 1894, this is when the club adopted sky blue as the first team home shirts, which continues to this day. Man City plays its home games at the Etihad Stadium, which the club moved to in 2003, before this move, they played at Maine Road since 1923. 
In 2008 the club was purchased by the Abu Dhabi United Group which resulted in huge cash injections to transfer budgets, training grounds and practice facilities. This has resulted in Premier League titles in the 2011-12, 2013-14, 2017-18, 2018-19, and 2020-21 seasons. Recent success in the Premier League, Europe football and other competitions has been accredited to the depth of their team which includes some of the best players in the world and the addition of new manager Pep Guardiola in 2016, who many believe to be one of greatest ever football managers. 
The challenge
Man City FC wanted a luxury box to present to certain VIPs. The boxes would contain the teams 2019/20 seasons kits, a signed football, cap and scarf. It was important for the boxes to be considered as part of the gifts and kept as a way to display the items. 
The results
The finished boxes and bags where outstanding, showcasing the products in a unique way. The outside of the boxes was completed with the finest materials including silk anti-scuff matt laminate, spot UV and foiling. This ensured that any accidental knocks don't damage the finish in a visible way.
The kit box once opened showcased an image of the Etihad Stadium home to Man City FC, the first tray lifted by a ribbon handle then revealed the home kit, with two drawers' underneath revealing the away kit and 3rd kit for the 2019/20 season.
The second box showcased the signed football, cap and scarf. Including a base for the products showing the clubs logo and presenting the products side by side. Both boxes included bespoke custom bags. Man City FC were elated with the end result, of these gift boxes, and we agreed these showcased the items in a fantastic way. 
Manchester City FC VIP Kit Gift Box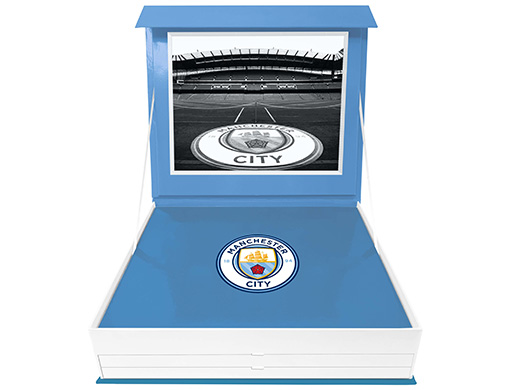 Manchester City FC VIP Fan Gift Box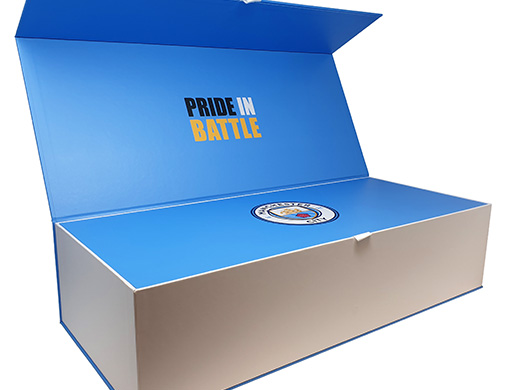 Manchester City FC VIP Kit Gift Box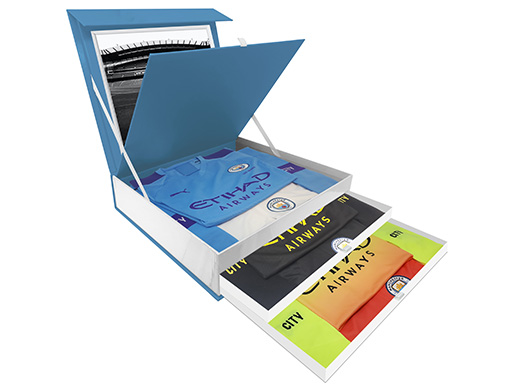 Manchester City FC VIP Fan Gift Box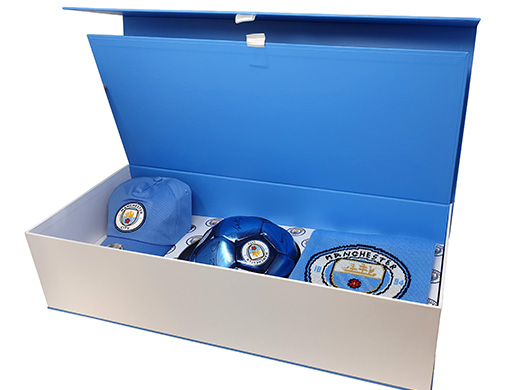 Manchester City FC VIP Kit Gift Box Bag
Manchester City FC VIP Fan Gift Box Bag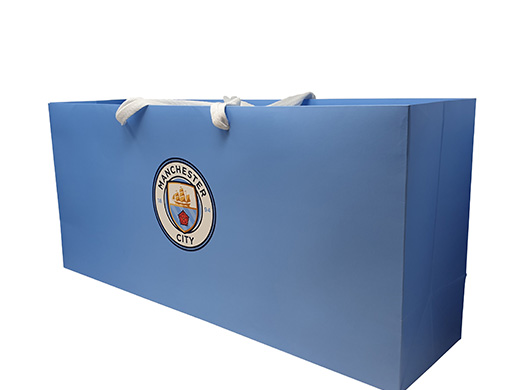 Use the contact page or call +44 (0)1276 450220 to discuss a project or for free expert advice from one of our specialists