Pinterest Presentation Box
Introduction
In the expanding and increasingly competitive business landscapes, it's crucial to introduce your latest products in a creative manner. This is where custom presentation boxes come into play, emphasizing their significance. These boxes enable you to showcase your recent accomplishments effectively, helping you distinguish yourself in the market and attain a competitive advantage. Explore our collaboration with Pinterest

Background and The Challenge 
Pinterest stands as a global social media platform, dedicated to fueling your creativity by facilitating the creation of mood boards and folders. These tools are tailored for various aspects of life, ranging from home and lifestyle to even color-themed boards.
Crafting a unique and inventive custom presentation box perfectly resonates with the essence of the Pinterest brand. This approach mirrors their emphasis on originality, a message that these boxes effectively conveyed. Pinterest distributed these boxes to influencers, each containing intriguing items such as sushi kits, sleep speakers, glass chess sets, and mini cocktail sets. These presentation boxes embody distinctiveness and evoke a sense of anticipation upon being opened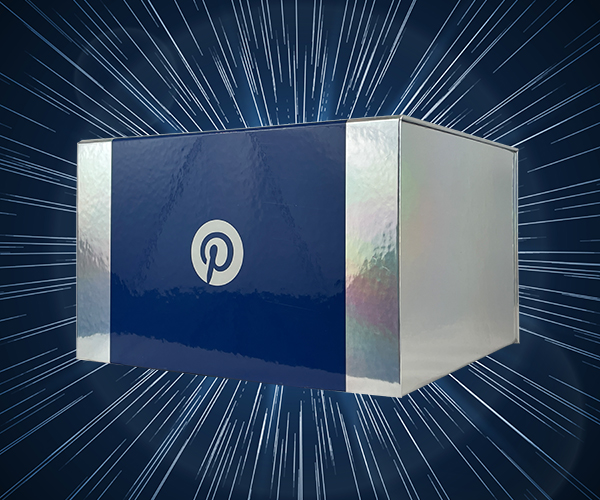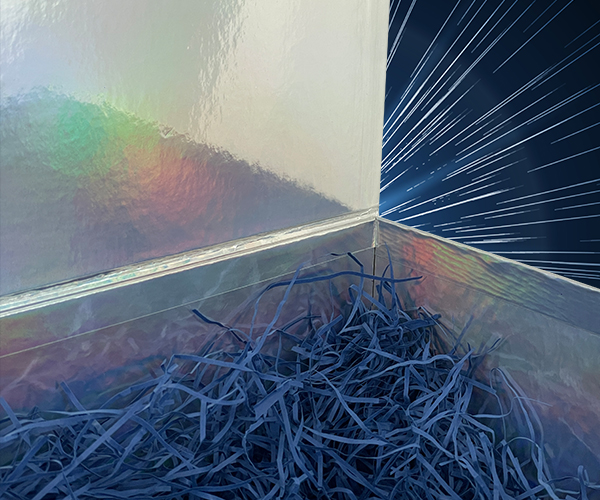 Specifications
The distinctiveness and customization of a presentation box stems from its specifications, tailored to align with your brand. Here are the specifications that Pinterest desired:
Box Type: Four board case and tray with magnetic closure 
Internal Dimensions: 320x290x200mm
Thickness: 3mm
Design Features: Full CMYK metallic print colour on both the inside and outside
The Print

The Pinterest presentation box features a complete CMYK print in vibrant full colour on both its interior and exterior. The selection of metallic adds an extra layer of depth to the packaging design, enhancing its visual appeal and making it exceptionally attention-grabbing. The metallic color harmoniously blends with Pinterest's blue logo on the front of the box, complementing the box's overall design. Heightening the visual aesthetic was of utmost significance, especially considering these boxes were intended for distribution to influencers.
Furthermore, when it comes to presentation boxes, the colour and finish play a pivotal role in capturing attention and amplifying the anticipation for what lies within. We offer a range of possibilities for the print finish, including matte and gloss lamination, spot UV, and the freedom to choose any color scheme that suits your preferences.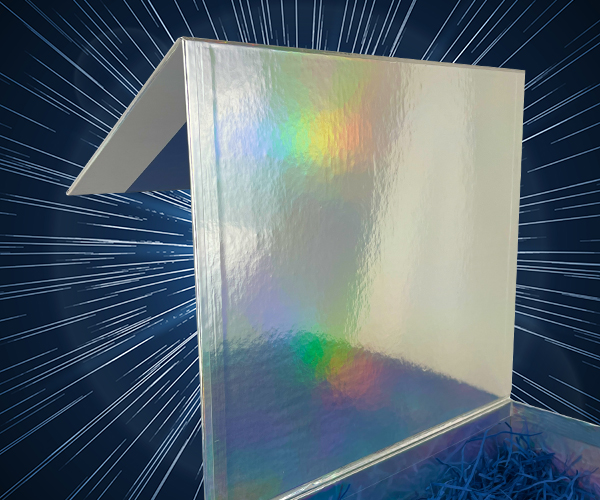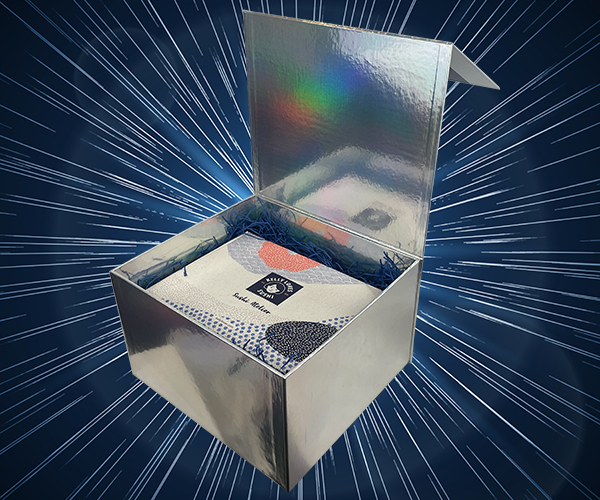 The Outcome
Pinterest expressed immense satisfaction with the presentation boxes and the overall design's quality. The incorporation of metallic color contributed to the boxes' remarkable appeal, surpassing their expectations.Significantly, the distribution of these influencer boxes resulted in a noticeable increase in their engagement metrics. The end result was a custom presentation box featuring a magnetic closure and full-print design. This alone instills a sense of excitement, not to mention the anticipation of discovering the contents inside. Aligning perfectly with Pinterest and their brand identity.
We dedicated our utmost effort to create this box and collaborate with such a renowned company.
Conclusion
The Pinterest presentation box undoubtedly provided them with a competitive edge and effectively reached influencers, who were equally impressed, much like the rest of us.
For more information on our presentational packaging, contact us today on 01276 450220 or email sales@magellanworld.com.