ESPN Presentation Products
Introduction
In the realm of marketing and branding, presentation plays a pivotal role in capturing an audience's attention. For this project, our goal was to epitomize sophistication, quality, and impactful design by integrating custom movie posters, high-quality plexibox frames, and a tailor-made presentation box into a cohesive package that not only showcased content but also exuded luxury.
Poster Production
The foundation of this project lay in the creation of our movie posters. Printed on a premium 200gsm Satin Paper, these posters were designed to command attention. With dimensions set at 297mm by 420mm, every detail was considered, from the vivid full-colour single-side print to the precision with which each poster was trimmed, ensuring a flawless finish.
The high-quality paper ensured longevity and vibrancy, ensuring that the imagery and colours would remain striking over time.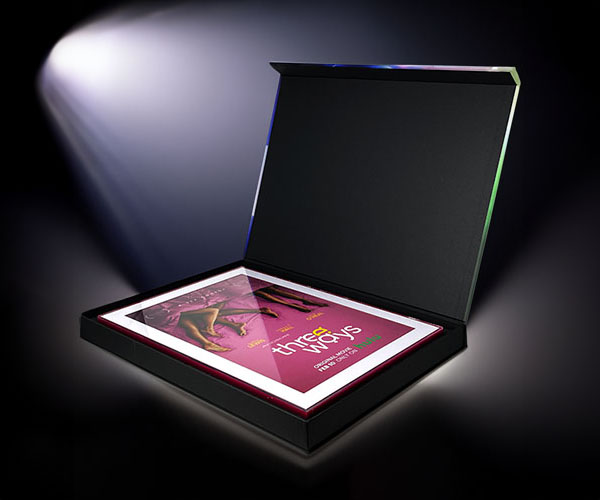 Plexibox Frames
To elevate the presentation, we introduced the plexibox frames. These acrylic frames, available in two bold colours - red and yellow - were engineered with dual functionality in mind: protection and display.
Their two-part structure, complemented by a convenient hanging cord, meant that they were not just protective casings but also artful display pieces. The internal dimensions were tailored perfectly for an A3 poster, ensuring that the poster's beauty was unhindered by unnecessary overlaps or gaps.
Presentation Box
The culmination of our project was the sophisticated presentation box. Designed as a 4-part magnetic V cut case with a score-cut base, it echoed luxury and attention to detail. The internal dimensions ensured ample space, while the full-colour print on the outer case and inner base brought coherence to the packaging theme.
The choice of 2mm unlined greyboard for the case board, 2mm white lined greyboard for the base, and the exclusive Wibalin Black for the case liner and outer base, exuded quality. For added security and presentation, a 10-15mm foam frame was integrated to house the poster within the frame securely.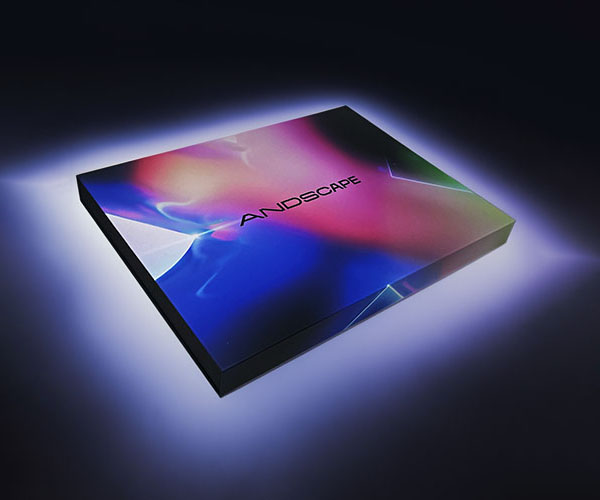 Conclusion
The culmination of these three components resulted in a complete package that told a story. Every element, from the poster to the presentation box, was meticulously designed and crafted to resonate with luxury, attention to detail, and branding consistency. This project was not just about creating a product but about weaving an experience and a lasting impression.
For more information on our video boxes, contact us today on 01276 450220 or email sales@magellanworld.com.