Collapsible box

Collapsible boxes are one of the most innovative products we offer. Fully foldable but strong and rigid, these gift boxes are extremely convenient during delivery and logistic activities and can save a lot of money during freight. Created by our team to match any product design, they are versatile for packaging purposes in various industries. 
These collapsible gift boxes ensure beautiful designs and stunning looks through the modern production techniques of our suppliers. The collapsible gift box comes with a magnetic snap that adds a clever opening to the packaging and is competitively priced due to freight savings. Add your logo, names, and patterns to the print design on the folding box.
Foldable gift boxes are manufactured according to the customer's needs and are perfect for various products. We can also provide print solutions for merchandise within the boxes including mugs, journals, keychains, T-shirts, promotional clothing, advertising books, CDs and USBs, pens, and more. 
The very best materials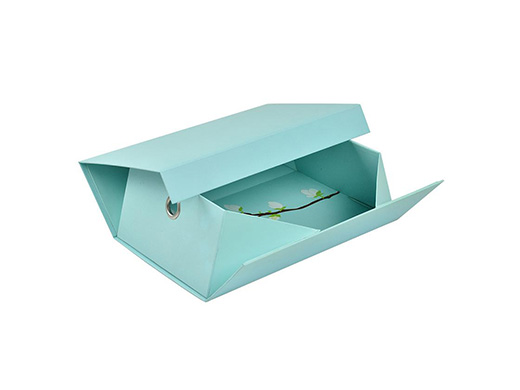 We have a huge selection of paper materials including art paper, kraft paper, recycled kraft paper, foil paper, special paper and more. Any colour is available, whether it is spot pantone colour to match business brand or full colour to display images.
Finished with style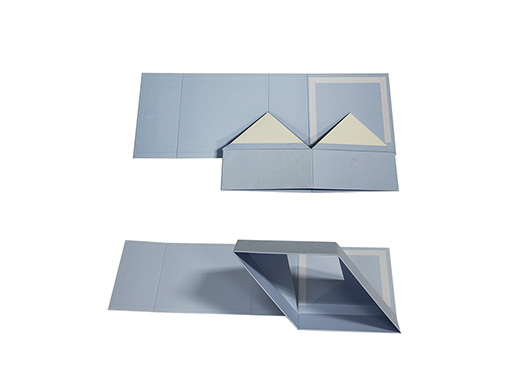 Wide selection of finishes on wrap paper including gloss or matt lamination, hot stamping, uv spot varnish, embossing, debossing and more. Magnetic closure, ribbon closure and more. As our collapsible boxes are custom made, any size is available.
Options to suit any need
We use high quality cardboard to produce luxury packaging boxes. Paper material options allow logos and graphics to be perfectly printed straight onto the box.
We can also print box accessories like ribbons that help to fully showcase the designs and brand of the company.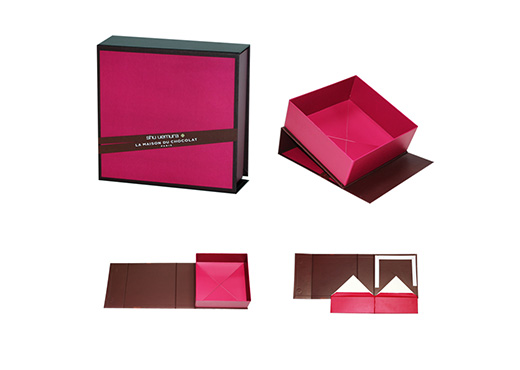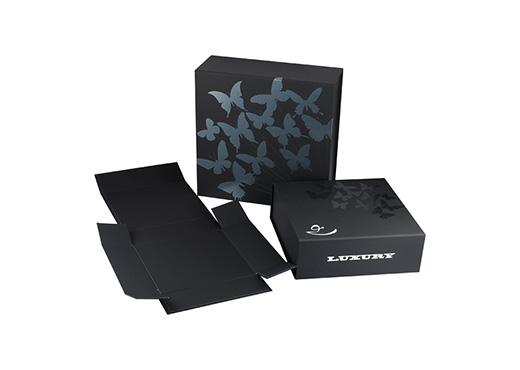 Easy to transport, perfect for events
Make an impression in the business world with collapsible gift boxes for events, trade shows and exhibitions. Stand out from the tote bag crowd and package desirable goods in luxury packaging designed specifically for your items.
Our foldable gift boxes are designed by professionals with years of experience in making customised gift boxes of all kinds. 
Effortless class, relovable
One of the comments we get most often is how collapsible boxes are so convenient but bring such class to packaging.
The collapsible gift box is easy to store and is great for reuse. Instead of throwing away big bulky plain card packaging, most recipricants set them aside for reusing when they need to classily transport important goods.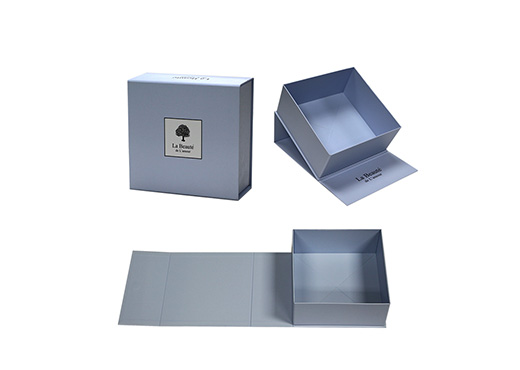 With clients based all over the world using our Collapsible boxes we can cater to all markets. Listed below are some of the collapsible packaging styles we can provide. Across this site we include extensive information and images. To truly benefit from our superior knowledge among rigid packaging companies and competitive prices please call us on 01276 450220.
Keraste collapsible box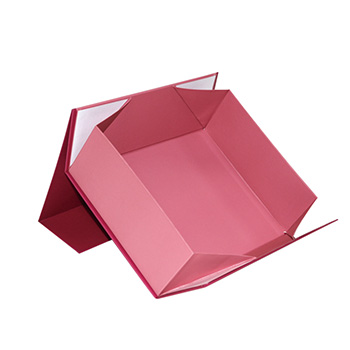 Keraste's bespoke box was made from folding rigid board and contains a unique fitment for products.
Dress up collapsible rigid box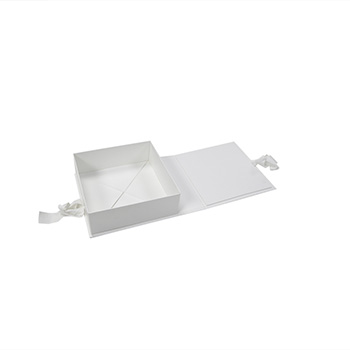 Dress Up luxury custom presentation box with stylish fashion products included inside.
See our wide range of categories below:
Showing 1 to 3 of 3 (1 Pages)