Mailer boxes and full service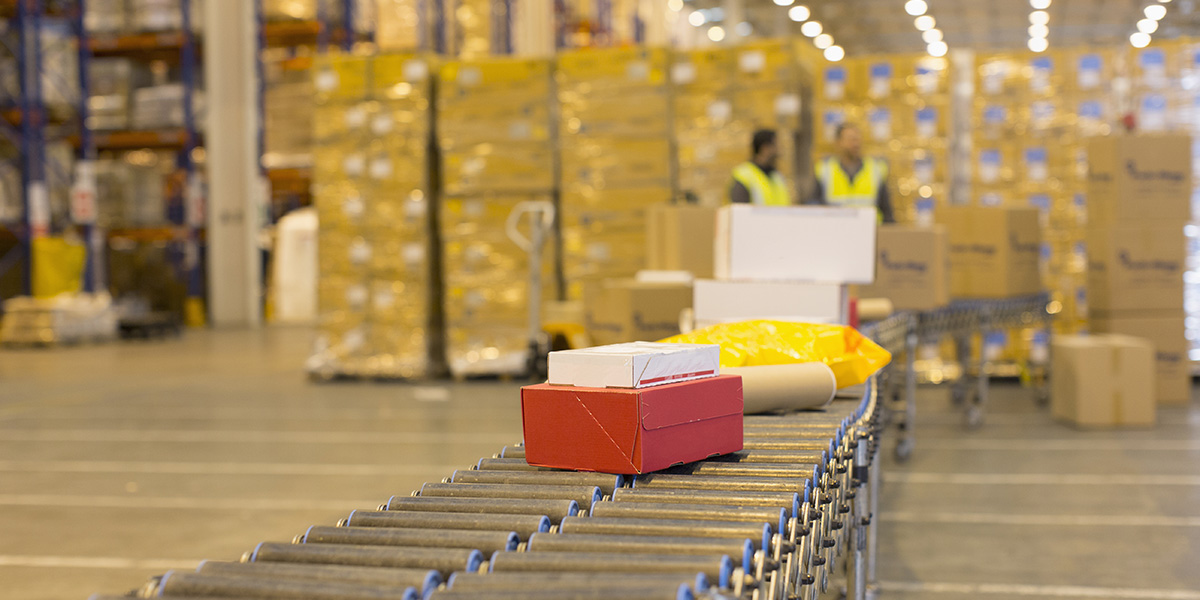 At Magellan World we offer the service to mail your branding projects to save you time and money. We can provide this for any specification and for any volume.
No two branded delivery boxes are ever the same. We have over 25 years experience tailoring our service to meet individual needs. We understand that branded mailer boxes need precise attention to detail and often change right up until the eleventh hour. Our agile team can respond with flexibility, transparency, and expert knowledge to make sure everything goes off without a hitch. 
We have the capacity to store any project components at our secure sites and pack them to your plan. We then ship the custom shipping box filled with branded merchandise straight to where they need to go, national or international.
Magellan partners with reliable global logistics companies for an organized distribution service you can trust.  We make sure to use the most suitable shipping company for your individual situation. This ensures a custom experience for each client. It also provides peace of mind that your branded postal box is in the best hands.
Full service solutions

Many branding companies offer packaging, merchandise, or fulfilment. We specialize in all three. We provide a full service to make it refreshingly straight-forward to manage your whole branding project from start to finish.

Not only does this simplify things, a one-supplier approach also provides significant cost savings. Without several companies competing for their share of margins, one supplier is much more cost effective. These savings are passed directly to the customer to make the printed mailer box project easier, cheaper and more consistent.
| | | |
| --- | --- | --- |
| Packaging | Merchandise | Store, pack and ship |
| | | |
| We can create beautiful packaging in a number of different styles, materials and technologies to suit even the most ambitious designs. | Our full array of merchandise shipping solutions are available to fill your custom packaging box with amazing branded goods. | The last step is our warehousing, packing and mailing services. We can store all components, pack them to your plan and ship the finished project globally. |
All one service, all one invoice- with the cost saving of one supplier passed directly to the customer.
Return to work projects
Work from home care packages

The UK is finally starting to see some light at the end of the tunnel following the unprecedented upheavals associated with the Covid19 pandemic. As more organizations return to work many have approached us with requirements for return bundles to give out to their employees. 

It's not surprising that a lot of merchandise requested has been for protection to keep employees as safe as possible. Face masks, hand sanitizers, anti-viral/ bacterial products, protective gloves and signage have obviously seen a huge increase. These safety products are often mixed with other popular merchandise items. These include individual steel drinks bottles, single-use items and even confectionary. 

As businesses return to pre-virus ways of working, we've also experienced enquiries about work from home care packages. This style of custom mailer box has certainly increased during lockdown. We speculate that a lot of workplaces are considering more work from home policies in their operations overheads. 

Organizations are still finding their feet to find the right balance between in-office and remote work. The prospect of working from home permanently is driving companies to send out items to their staff in their homes. Whether it's more of the equipment they need to do their job or products to make life better and easier. We can help with any requirements to get your custom branded mailer project done.

Branded shipping boxes, branding full service, branding logistics. Brand identity package is the best full branding choice to bolster your marketing strategy.
Coupled with mailing bags, business cards, and promotional merchandise, you can create the perfect merch box for your small business. Promotional items fit in printed mailing boxes perfectly and these packages include full packaging shipping. Merchandise boxes also look great on social media.
Showing 1 to 3 of 3 (1 Pages)