Corporate Gift Boxes
Sending branded gifts is a great way of thanking or welcoming employees or clients of your business. Send a new starter pack to new employees with some branded merchandise and goodies to help them get settled into the new role. Send a thank you box to your employees after finishing a big project or for the last year of hard work. 
You can add a personalised message to each employee gift box using a card or letter. As well as this you can brand each item with individual names to make it even more personal. Sending a personalised branded gift box to employees can help show your appreciation for everything they've done for your business. 
Choose from a range of promotional items including drinkware, notebooks, pens, headphone and earbuds, chargers, and more to go inside your corporate gift box. All of which can be branded with your businesses logo and the employees names.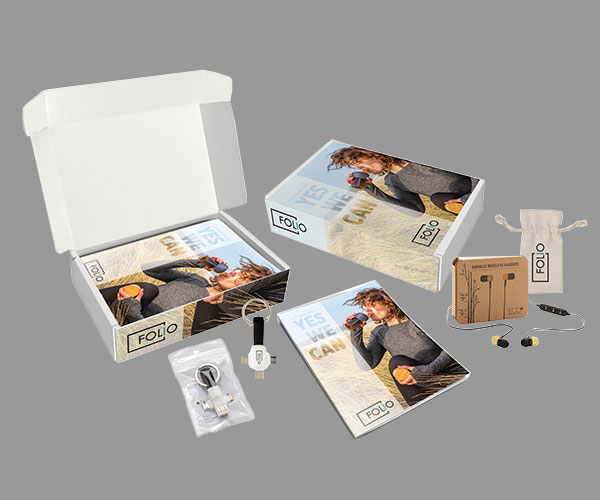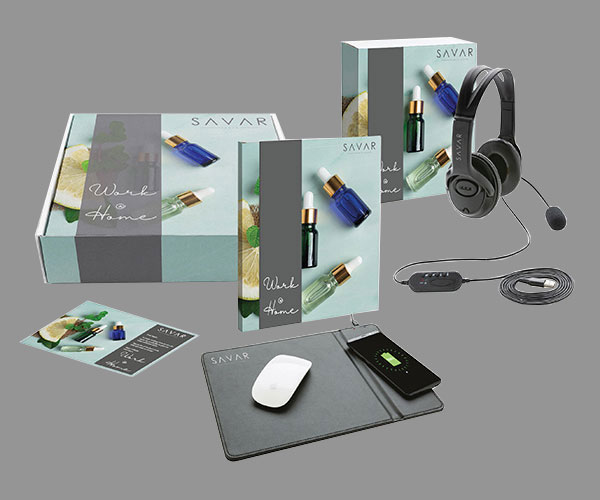 Celebrating a big milestone for the company why not send out a celebration employee gift pack to all employees thanking everyone for their hard work on the build-up to reaching the companies goals. 
Want to launch a new product to clients, promote a range of products. Use our promotional client gift box to send out a brochure, and some branded goodies promoting your new product.
Most businesses are promoting how their brand helps the environment, by using eco-friendly products and more. We use fully recyclable mailer boxes to send your corporate gift packs out.
As well as this we can use products from our IMPACT collection our eco-friendly recycled products such as caps and bags. The IMPACT collection focuses on the use of water around the world.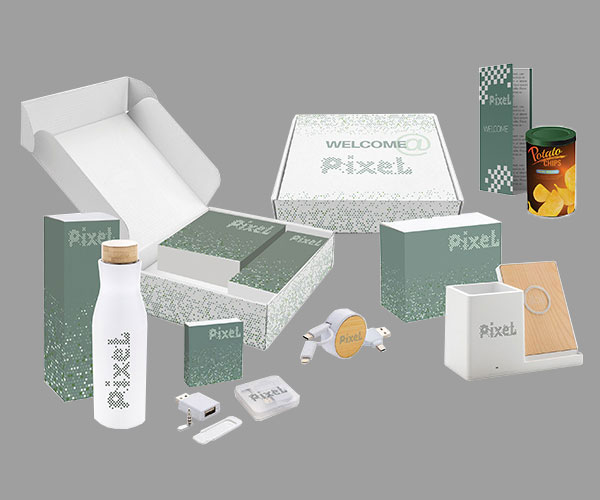 Need giftbox ideas for clients and employees why not use a gift box for employees working from home, or employee appreciation boxes. Is the office shutting for a holiday? you could even send a holiday gift box for employees. Staff gift boxes are proven to increase employee productivity.

Showing 1 to 24 of 24 (1 Pages)