Corporate Gift Boxes
CORPORATE GIFT BOXES
DISTINGUISH YOUR BRAND: LUXURIOUS CORPORATE GIFTS AWAIT
Eliminate the hassle of endless searches for corporate gift solutions. Simply communicate your requirements and budget to us, and our dedicated team will swiftly curate the perfect corporate gift boxes tailored to match your brand.
TALK TO THE EXPERTS

Bespoke services

Save time and hassle

Expert advice and support

Innovative approaches
Craft Memorable Brand Experiences with Customised Corporate Gift Packs
In an ever-evolving business landscape, creating meaningful connections with your stakeholders is crucial. Personalised and thoughtfully curated corporate gift packs serve as powerful vehicles of your brand message, fostering lasting relationships with your clients, employees, and partners. With Magellan, you get to create bespoke corporate gift packs that communicate your brand's ethos and values.
What We Do
At our company, we take pride in being more than just experts in corporate gift boxes. We have a diverse range of divisions, each specialising in offering branded merchandise and various packaging options tailored to specific needs. Whether you require personalised promotional items for events, eco-friendly products for fundraisers, or custom packaging solutions like video boxes and presentation packaging, we've got you covered.
Our multiple divisions ensure that no matter the scope or complexity of your requirements, we have the expertise and resources to deliver top-notch solutions that align perfectly with your brand identity.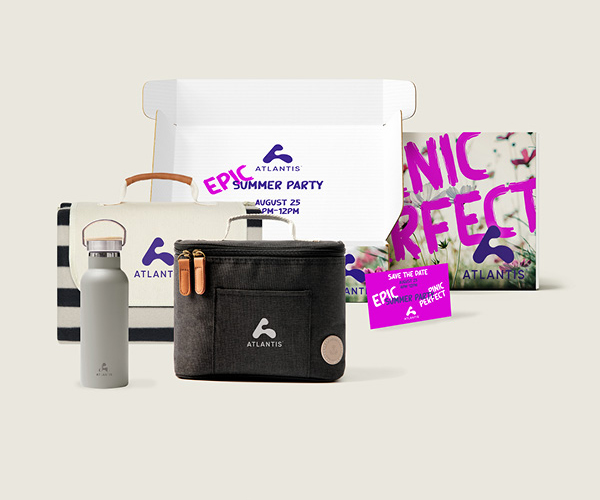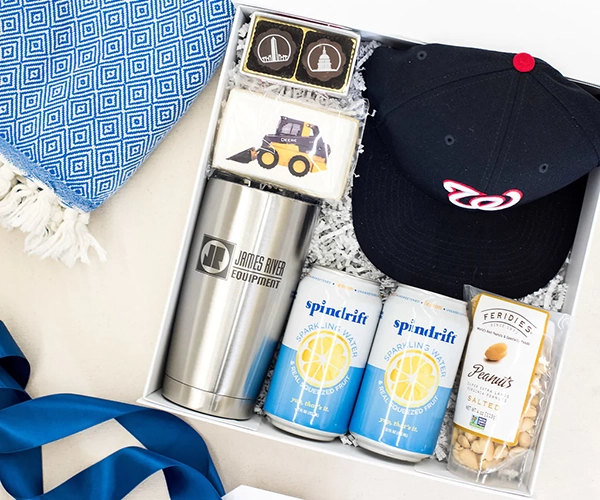 Promotional Clothing
Make a powerful impact with our customisable apparel options. Choose from embroidered polo shirts, screen-printed t-shirts, or cosy hoodies that match your brand's style and values. More than just clothing, our bespoke apparel enhances brand visibility and fosters team unity.
Whether used for daily office attire, corporate events, or gifts for valued clients, our superior branded apparel amplifies your brand's visibility and recall. With each stitch, we embed your brand's essence, crafting a narrative of style and comfort that resonates with wearers and onlookers. Explore the fusion of fashion and promotion with our customisable apparel.
Tech Gadgets
Position your brand at the forefront of innovation with our array of high-tech branded accessories. Our product range extends from Bluetooth speakers that ensure crisp sound quality and branded headphones that provide immersive listening experiences, to promotional power banks, essential for anyone on the go, and custom USB sticks, a must-have for storage solutions.
Each of these tech gadgets can be tailored to bear your logo or brand message, thereby enhancing your brand's appeal and resonance with today's tech-savvy consumers. Moreover, these cutting-edge products align your brand with the notion of innovation and progress, mirroring your company's dedication to staying updated in an ever-evolving digital age.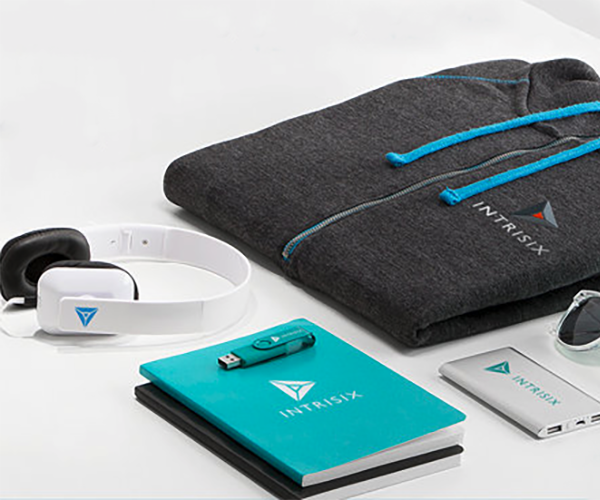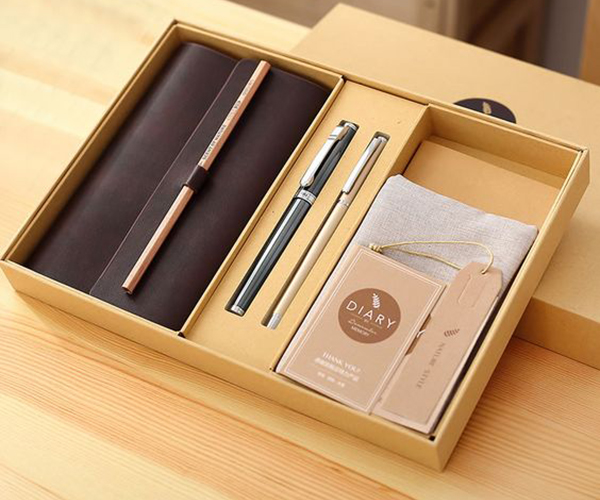 Branded Stationery
In corporate branding, the subtle use of personalised stationery can significantly boost your image. We provide an array of customised items, including branded notebooks for capturing thoughts, stylish corporate pens for making a mark, and custom calendars to keep your brand in daily view. Plus, we offer a range of desk accessories that can be tailored to match your brand's aesthetic seamlessly.
By incorporating your logo or message on these stationery items, you infuse your brand into the everyday lives of your clients, employees, and partners. Whether they're writing a quick to-do list, scheduling an important meeting, or simply scanning their workspace, your brand will be there, offering both practical utility and subtle brand reinforcement.
Promotional Drinkware
Hydrate your clients and employees while making a splash with our diverse collection of promotional drinkware. Our range spans from branded mugs perfect for those essential morning coffee moments, to personalised water bottles that serve as companions during workouts, office hours, or leisure time. We also offer a variety of tumblers for those who enjoy their beverages on the go, along with thermal flasks that keep drinks at the perfect temperature throughout the day.
Every item from our drinkware collection can be tailored to echo your brand's identity, with various styles, colours, and sizes available to match your aesthetic preferences. And it's not just about the visuals; we ensure that our products offer a blend of form and function, making them practical, everyday items that recipients will reach for time and again.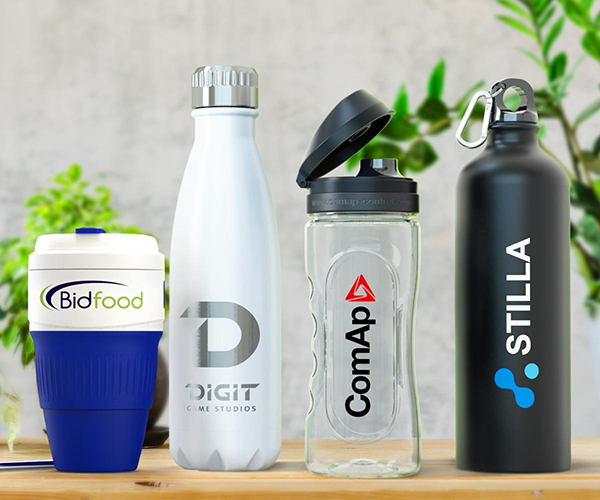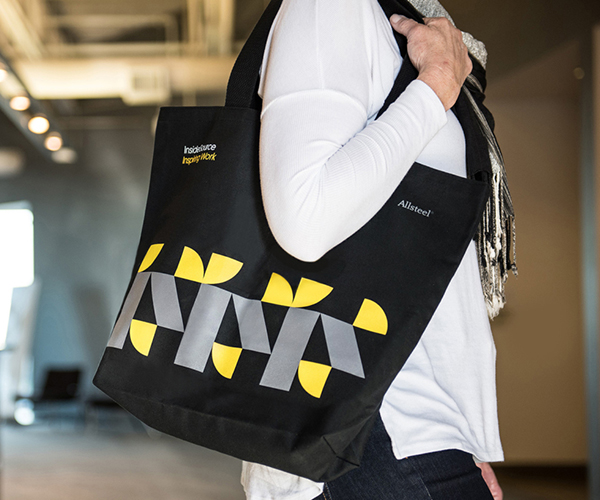 Custom Totes and Bags
Elevate your brand's visibility while adding a practical and stylish touch with our extensive collection of promotional totes and bags. These essential accessories, available in a diverse assortment of designs, materials, and sizes, can be personalised with your logo or brand messaging, transforming them into powerful and effective promotional items.
Whether it's a canvas tote bag for casual outings, a sleek messenger bag for the office, or a durable backpack for outdoor adventures, there's a style to match every preference and occasion. Each bag offers not just utility but also the opportunity for frequent brand exposure, as they accompany your stakeholders in various facets of their day-to-day lives, from the gym to the grocery store, from work to weekend getaways.
Luxury Items
Stand out from the crowd and radiate sophistication with our exquisite assortment of luxury branded items. Our collection enables you to choose from an array of bespoke options such as finely engraved pen sets, personalised wines or spirits, or custom moulded items, each curated to mark special milestones, achievements, or celebratory occasions.
Every piece can be meticulously personalised to align with your brand's unique aura, helping you convey an air of exclusivity and elegance. By opting for these high-end items, you're not merely gifting an object, but a refined experience that embodies the essence of your brand. These luxury items are more than just tokens; they serve as powerful symbols of your brand's commitment to quality, attention to detail, and pursuit of excellence.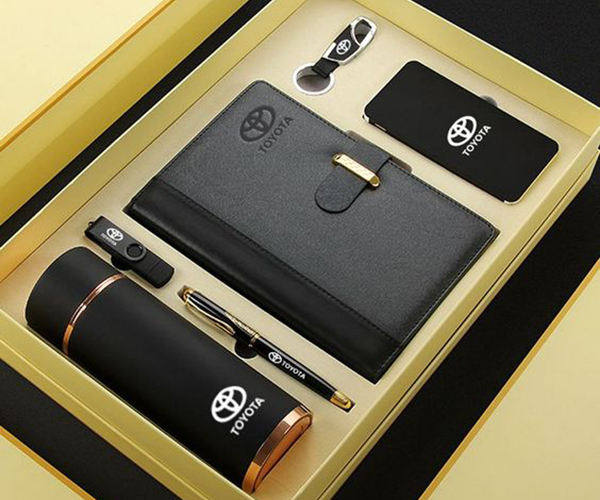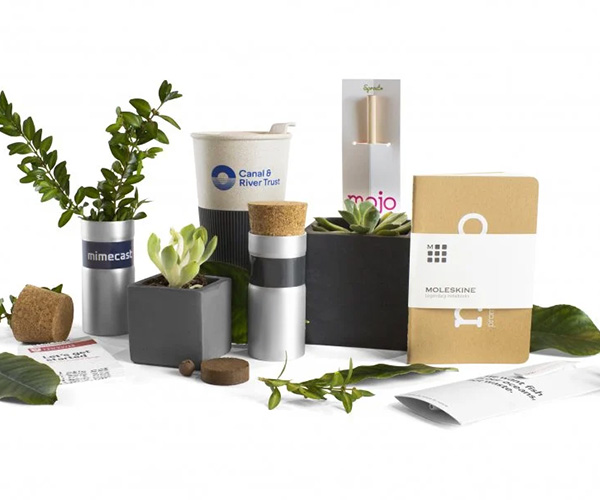 Eco-Friendly Options
In today's business landscape, embracing sustainable practices is essential. Demonstrate your brand's environmental commitment with our curated range of eco-friendly products. From bamboo drinkware reducing plastic reliance to reusable bags promoting waste minimisation and recycled notebooks that champion reuse without sacrificing quality, our offerings are a testament to a greener, conscious approach.
Each eco-product is meticulously designed to allow for full customisation, letting your brand's unique message shine through. Be it your logo or a specially curated design, we make sure your brand's commitment to sustainability is communicated with every use.
Our Catalogue
Are you excited to browse through our extensive collection of the latest promotional products and incentives? If so, we're thrilled to offer a hardback copy of our most recent catalogue. It is an all-inclusive guide to our diverse offerings, designed to help you make the best decisions for your branding needs. What's more? We'll also include a complimentary goody as a token of our appreciation for your interest in our services.
All you need to do is reach out to us with an email titled "Catalogue Request", and our proactive team will take it from there. We pride ourselves on our swift service and will ensure your catalogue and complimentary surprise is dispatched without delay. Embark on an exciting branding journey with us today and elevate your brand's presence to new heights!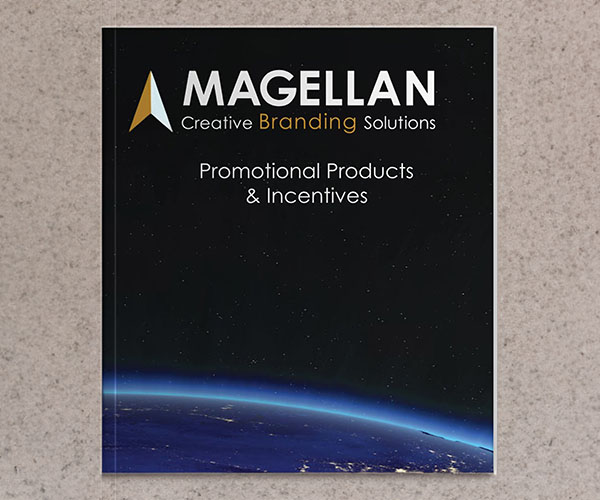 DON'T JUST TAKE OUR WORD FOR IT!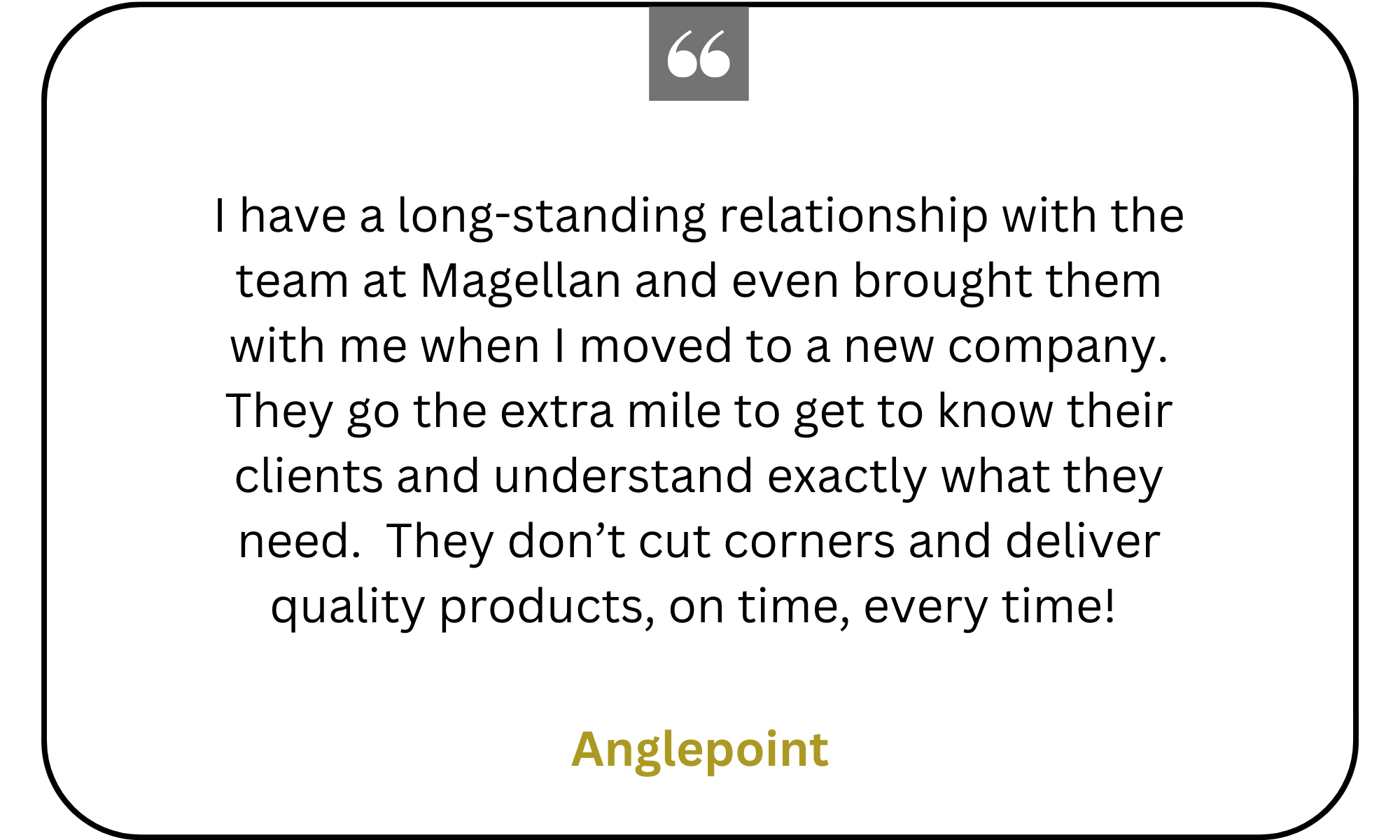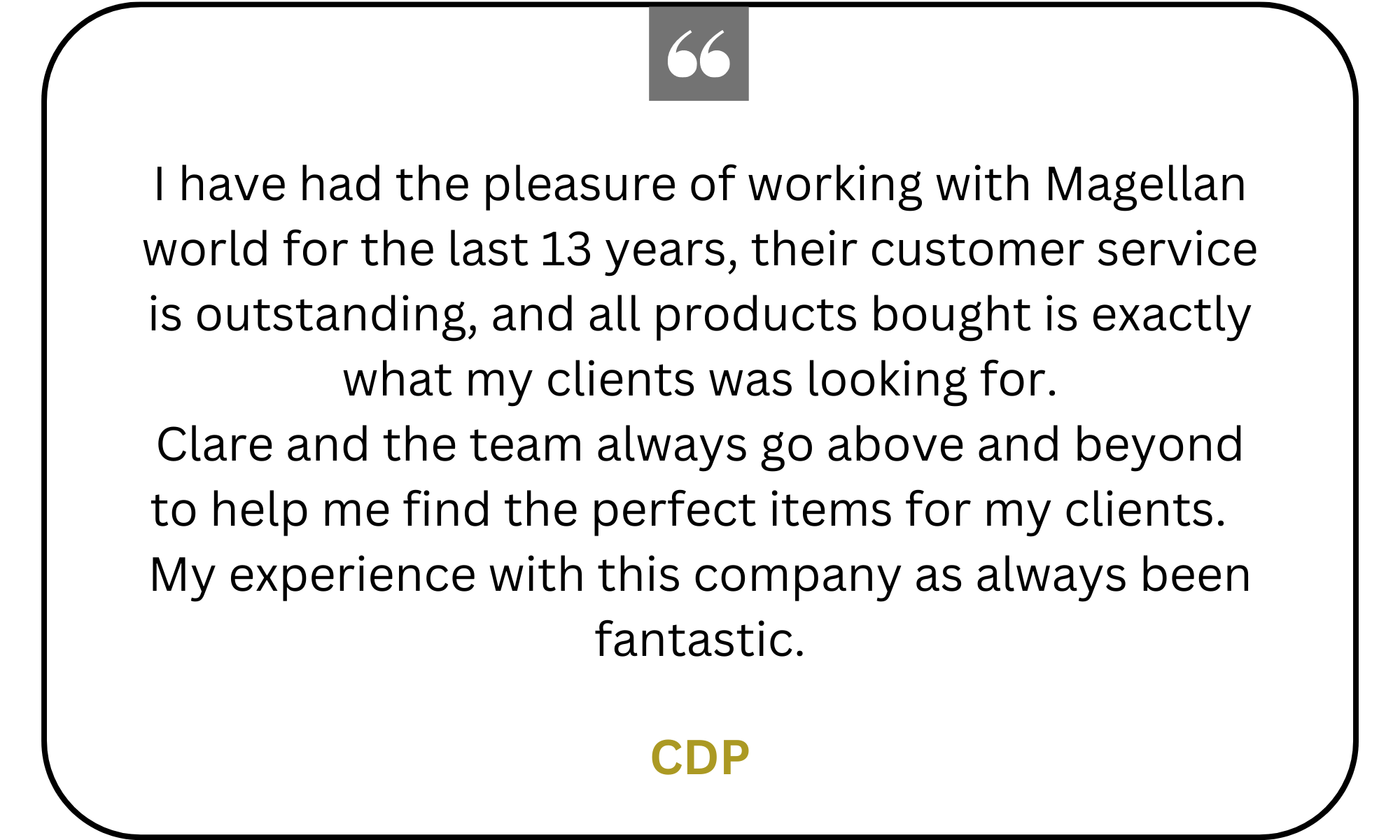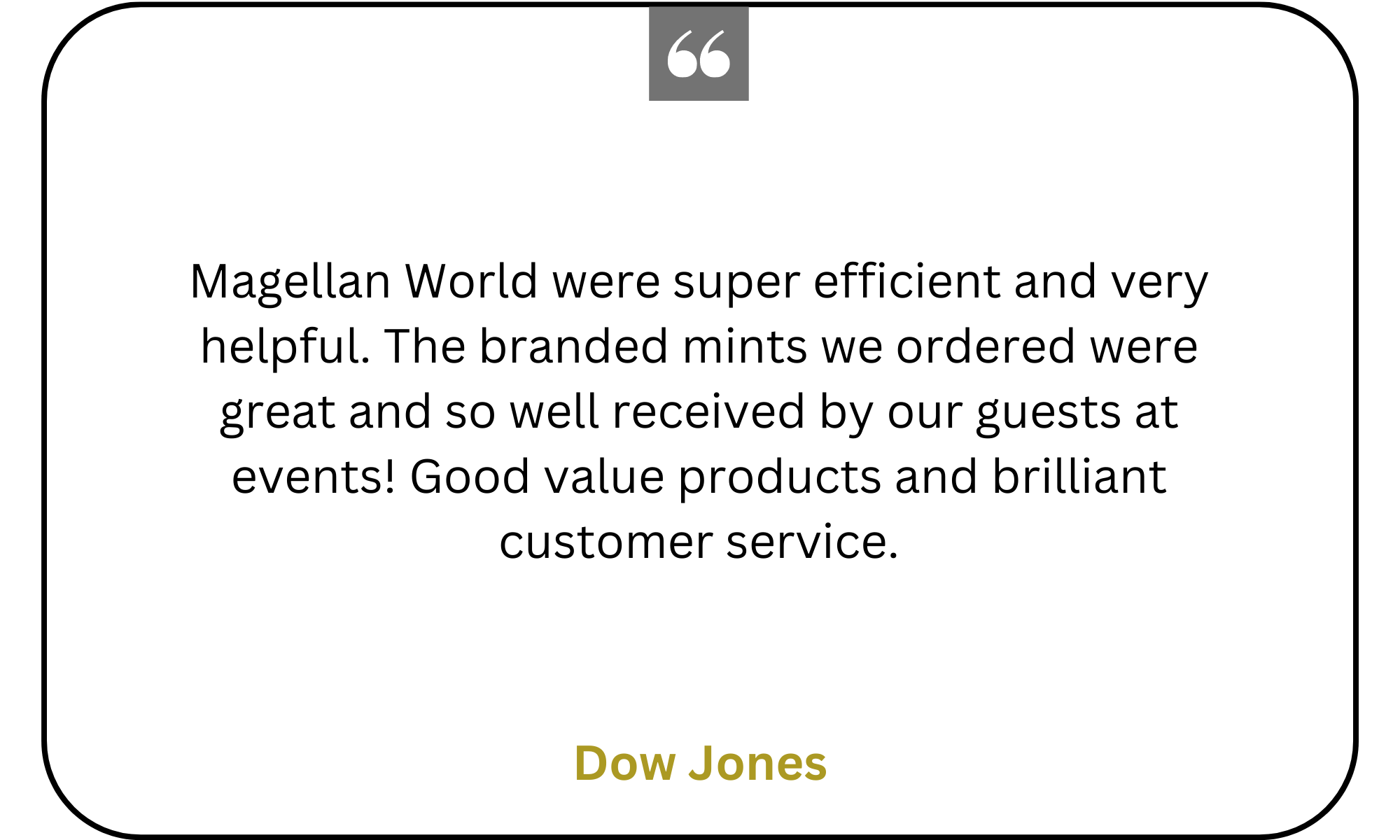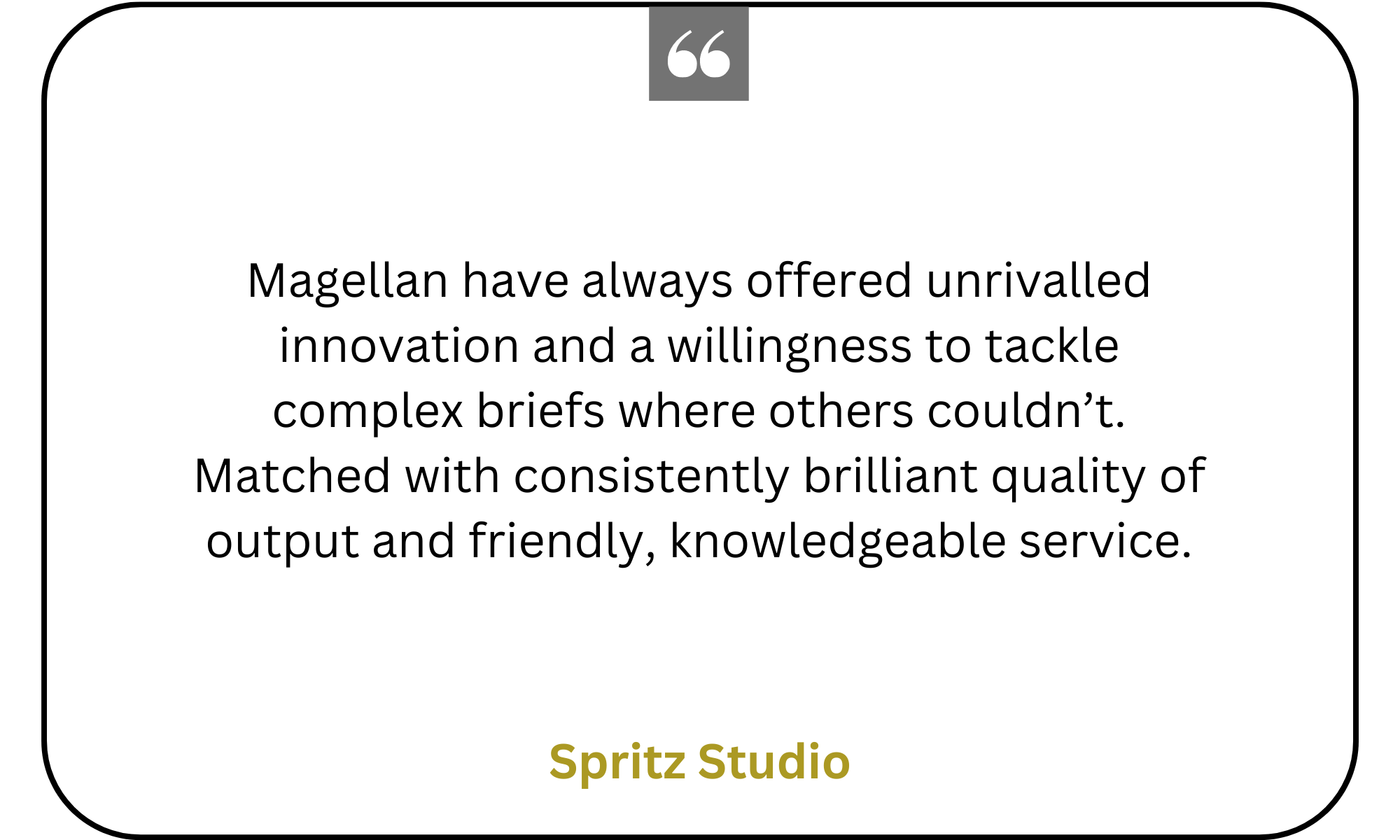 Our Promise: Quality, Consistency, and Exceptional Service
We prioritise quality in every aspect of our service. From the careful selection of products to the precision in branding and the commitment to timely delivery, we ensure your branded corporate gift packs perfectly embody your brand's vision and ethos.
We provide guidance throughout the process, from product selection and design approval to packaging and delivery, ensuring a seamless and enjoyable experience.
Stand out in the corporate world with personalised gift packs that not only express appreciation but also promote your brand in a sophisticated and memorable way. Contact us today to learn more about our offerings and start crafting your bespoke corporate gift packs.


Showing 1 to 24 of 24 (1 Pages)