Bespoke Video Brochures
Bespoke Video Brochures are the latest high impact tool for marketing high value products to target clients. Magellan World based in Surrey, UK has successfully designed solutions for high profile clients such as SAB Miller Beer, Coca Cola UK and Dubai Pearl Hotel.
Customised Video Brochures can be created at our UK manufacturing plant making our lead times as short as possible. When you need to hit that launch date with confidence our team can lead you through the process. We can create a totally bespoke video brochure in sizes from 2.8 to 10" HD screen, the high definition screens are pre-loaded with your video footage and integrated into a custom unique package made from printed board or metal.
Promotional Video Brochures are a merchandise item that we have over 20 years' experience in supplying to a wide range of customers. We supply custom luxury packaging to our clients with a variety of material options to design and create a truly first class innovative packaging solution to showcase your company. Magellan are the perfect partner to integrate your video brochure, printed literature and fully branded promotional merchandise into a powerful innovative packaging experience for your next marketing campaign.
Our MD Lee Robinson explains our recent bespoke Video Brochure project with Miller & Miller Lite: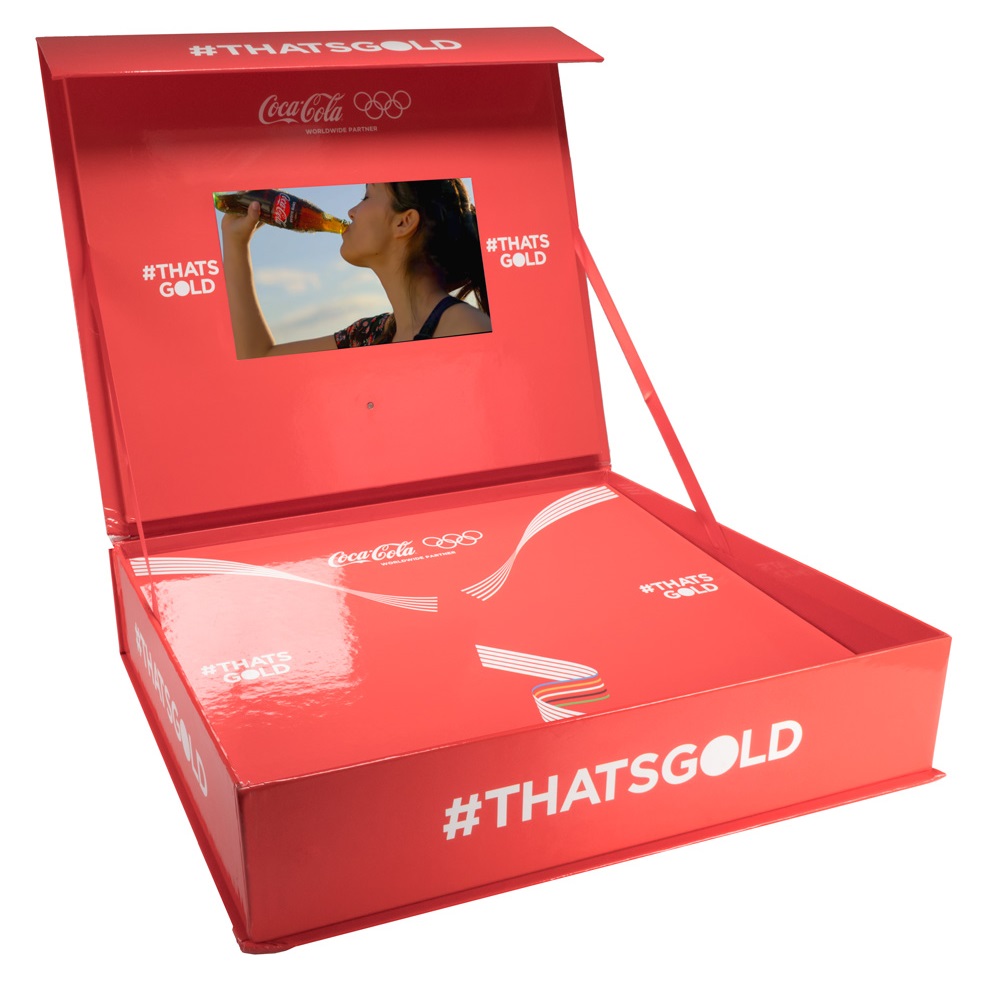 We designed a luxury box with a video screen and a foam insert for Coco Cola Bottles.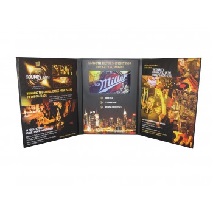 We produced a high quality Video Brochure with 2 folding pages for SAB Miller.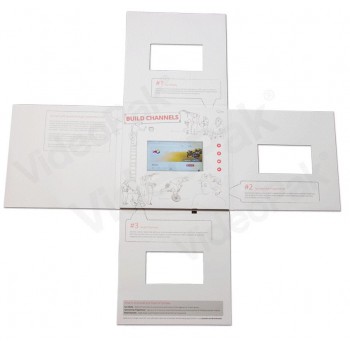 We offer a Maltese Cross Brochure, it contains 4 different videos which play at different stages of opening the brochure.