Rigid Board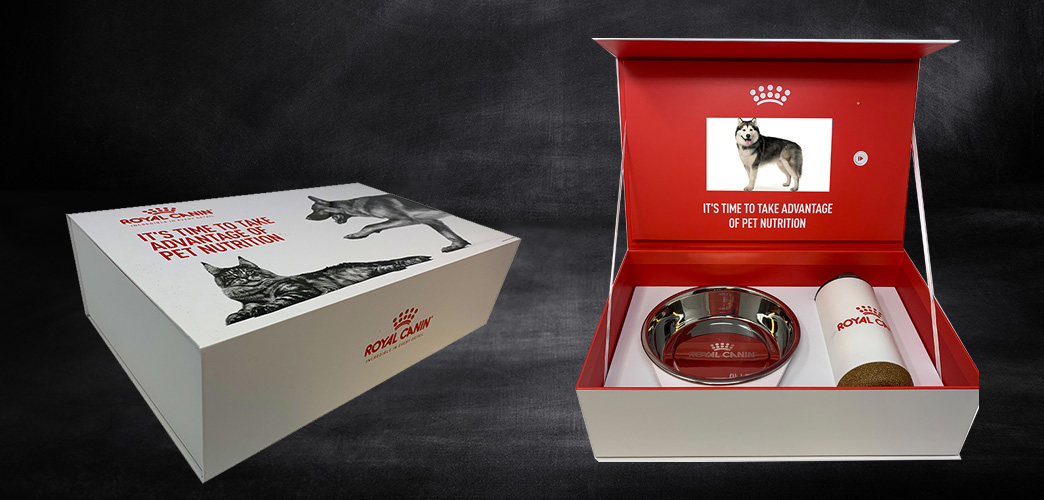 Rigid board packaging is widely considered to be the very best luxury option for presentation. 
Magellan World offers custom rigid boxes in a range of sturdy styles and sizes with printed sheets to match your design. Our rigid board packaging can be wrapped with litho printed sheet and many more finishes. These include lamination, embossing, foil blocking, spot varnish or covered with fabric and PVC.
Rigid boxes excel in reuse. While softer, less-premium material packaging is usually thrown away or recycled, rigid boxes are often retained to present other items. This makes for an extended life cycle long beyond consumption of the original contents. True longevity is what you get with the perfect option for your company branding.
Our professional design team can fit your artwork to templates for the desired rigid gift box size and style. If you have your own design department we are happy to provide a template for you to add your artwork. With full options of size, style, design, material, fitments and more, we can cater for every need. 
| | |
| --- | --- |
| Glenfiddich luxury video rigid box | Stylish 007 drinks rigid box |
| | |
| Magellan produced this video box for Glenfiddich with a high end 10 inch video screen. This bespoke video rigid presentation box also featured a sample of a £25,000 bottle of whiskey, two tumblers and a pipette.  | This luxury drinks rigid box packaging had room for two tumblers and a decanter. This was combined with a high quality printed card to produce an amazing product and a brilliant first impression. |
| | |
Intelligent Play custom rigid snap shut box

This style of printed presentation box helps with branding and makes them stand out from other packaging solutions in the market.

This makes it convenient for customers to remember your products. Custom rigid boxes serve best for the presentation of your products. Wherever you display them they make your product communicate directly in an appealing way.

Silent Pool luxury rigid candle box

Boxes for luxury candles are one of our most popular enquiries recently. This rigid board packaging style has proven to be a best seller for these products. 

With a variety of paper finishes we can include full artwork on the sleeve attachments or onto the box design itself. Not only does this style look great but it's a fantastic alternative to tubular solutions. 

Auto Vivendi membership rigid box 

We can offer many different options for custom rigid box packaging such as cases, cardboard boxes, Kraft packaging. There are various designs available as well like window panes, transparency, support cushions, sleeves and more.

The style of box we put together for Auto Vivendi included a concertina layer effect. We achieved this with a bespoke fitment perfectly sized for each item so it seemed the product goodness never ends.
With clients based all over the world using our paper over board boxes we can cater to all markets. Listed below are some of the rigid packaging styles we can provide. Across this site we include extensive information and images. To truly benefit from our superior knowledge among rigid packaging companies and competitive prices please call us on 01276 450220.
| | | |
| --- | --- | --- |
| William Hunt branded rigid board | Hanspree luxury rigid box | Ciroc bespoke velvet rigid board |
| | | |
| William Hunt's bespoke box was made from rigid board and contains a purple silk netting securing products inside. | Hanspree luxury custom presentation box with mouse mat, USB and computer mouse. | Custom-made one-of-a-kind bespoke luxury drinks packaging manufactured specifically for P-Diddy. |
| | | |

Presentation packaging boxes and wholesale rigid gift boxes. Cost effective gift packaging for your branded rigid boxes. High performance custom boxes and packaging products.
See our wide range of categories below: