Rigid Board
Rigid board packaging offers the best solution for the production of presentation and gift packaging. Magellan World offers Promotional Boxes in a range of standard styles and sizes which can then be over wrapped in printed sheets to match your personal design. Our Rigid Board Promotional boxes can be wrapped with litho printed sheet with finishes such as lamination, embossing, foil blocking, spot varnish or covered with fabric and PVC.
Rigid Board offers a Durable yet Professional and High Quality Promotional Package that is sure to impress you and have a fantastic first impression with your client.
Our professional design department can take your artwork and fit it around the template for the desired box size and style. If you have your own design department we are happy to provide a template for you to add your artwork. If you do not have a design department we can provide you with full access to our creative services department who will be more than happy to take your brief and to create several proofs for you.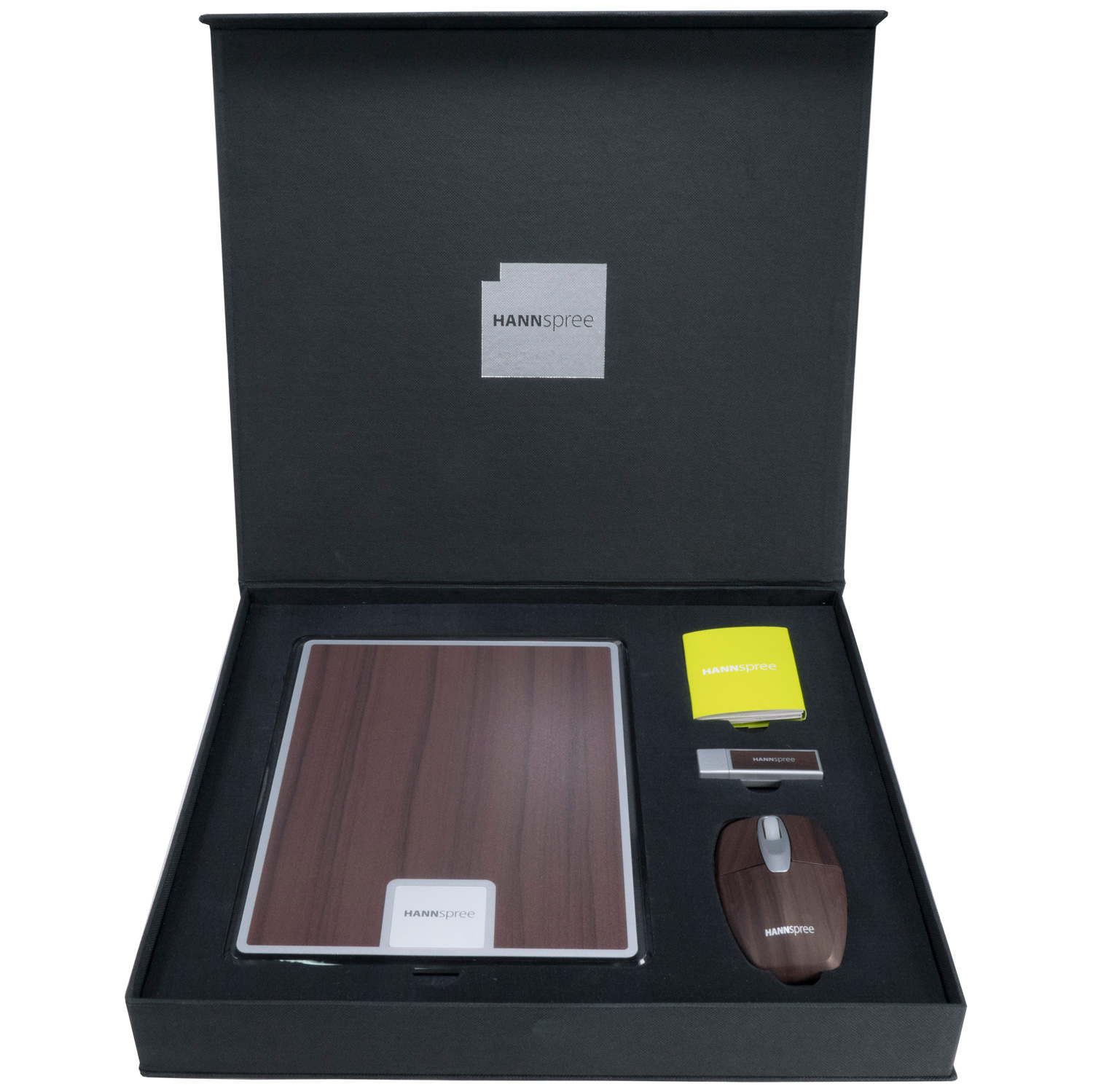 Hanspree Box with a Mouse, a USB and a Mouse Mat.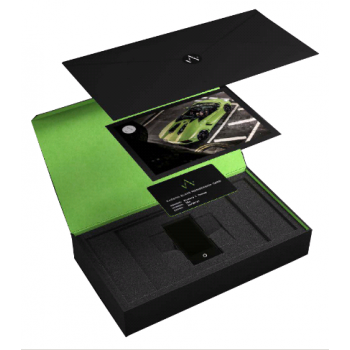 Super Car Club Membership Box with an iPod Nano and High Gloss Cards.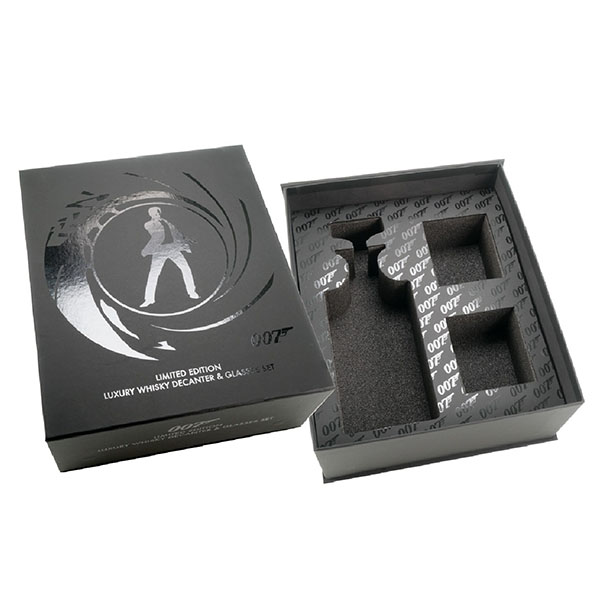 James Bond Themed Decanter and Tumbler Set with Custom Printed Foam Insert.