Travel Innovations
Introduction
Expressing appreciation for your shareholders is a fundamental aspect of corporate practice. In acknowledgment of this, Travel Innovations Group sought to craft a series of video boxes that not only captured attention but, above all, served as tokens of gratitude. In keeping with their brand identity, here is the narrative behind the conception and creation of these remarkable boxes.
The Client and Goal
Travel Innovations Group is a company that approached us in search of luxurious video boxes that would resonate with their brand image. They specialize in delivering innovative products and technology solutions to the travel industry, collaborating with a diverse range of airlines, cruise lines, and hotels to enhance the overall experience for their valued clients. Opting for these opulent video boxes, which they intended to send out to their shareholders, presented the perfect opportunity to express their appreciation and gratitude for the continued support they receive.
In these custom video boxes, we offered two options for shareholders. Most received a bottle of Perrier-Jouet champagne for a touch of indulgence. For non-drinkers, we provided foam fitments featuring exquisite Aspinal of London products. Additionally, each box included an informative brochure outlining Travel Innovations Group's exciting future, enhancing the gifting experience.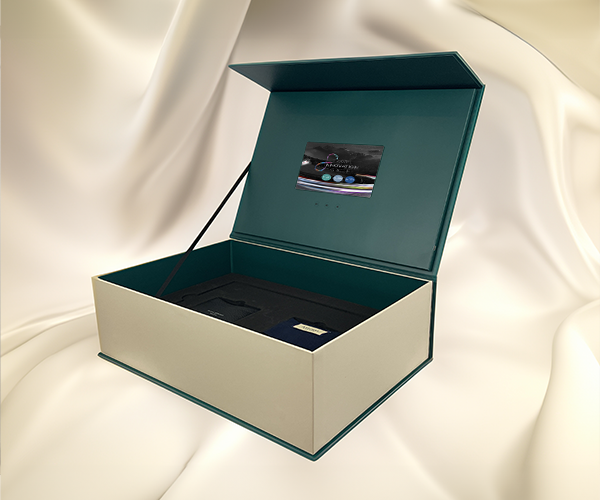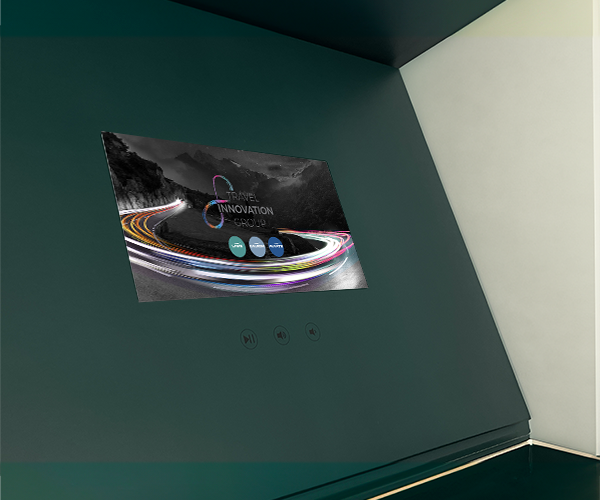 Specifications
Video Boxes provide a captivating visual storytelling experience that offers numerous opportunities to align with your brand. Here are the details of how these boxes came to life.
Four board case and tray with magnetic closure
Internal Dims: A3 with a depth of 120mm
7" IPS screens 
258MB memory
Play/pause and volume up/down button
Full CMYK print
Matt lamination
Custom foam fitments
The Finer Details
Having a video box that embodies your brand's identity is a luxury in itself. However, the addition of custom foam fitments elevates it to the pinnacle of sophistication. These fitments provide an opportunity for your brand to offer a gift that not only exudes luxury but also reduces the risk of breakage during transit. In the case of Travel Innovations, their commitment to prioritizing their products led them to incorporate bespoke custom fitments, especially considering the exclusivity of the items they intended to send to their shareholders.
The foam fitment for the champagne bottle needed extra depth for secure transport, while the Aspinal products required custom foam to enhance the unveiling, making the experience truly remarkable for recipients.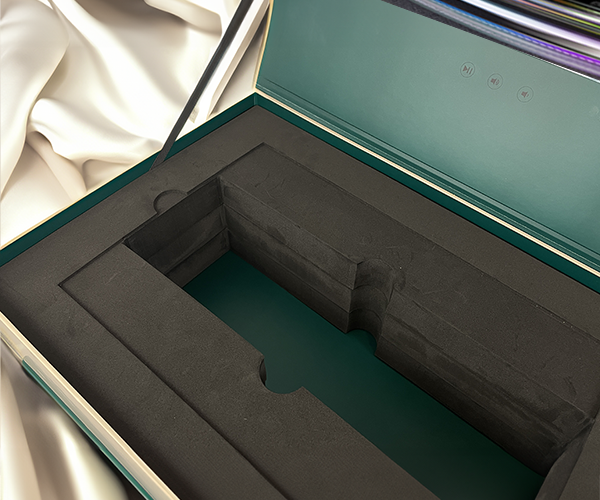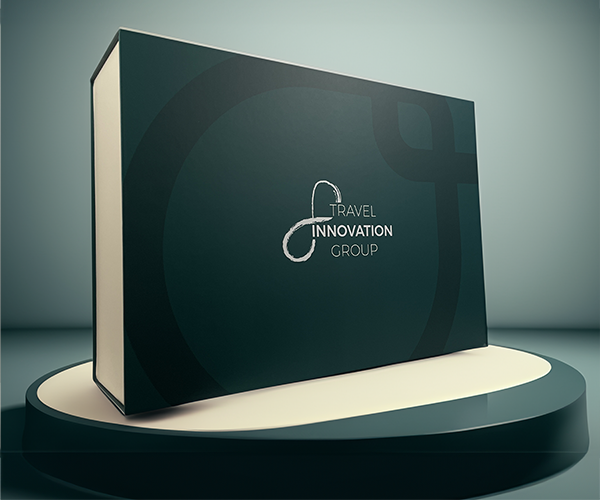 The End Result
The final outcome of these video presentation boxes exceeded Travel Innovations' expectations for their shareholders. They delivered a blend of luxury, informative content, and an exhilarating sense of anticipation. The design, with its elegant emerald and cream color scheme, struck a harmonious balance between simplicity and visual appeal, resonating with a profound sense of sophistication.
In essence, these video presentation boxes not only met Travel Innovations' objectives but also surpassed them by offering a delightful fusion of opulence and engagement, all wrapped in an aesthetically pleasing design that exuded sophistication.
Conclusion
The Travel Innovations Group Video Box project for their shareholders offered a compelling experience that seamlessly integrated aesthetics and visual storytelling. This innovative packaging, coupled with cutting-edge technology, provided shareholders with a glimpse of what lies ahead for their brand.
Follow this link to watch more! https://www.youtube.com/watch?v=WbmCfS96h0Y 
For more information on our video boxes or influencer packaging, contact us today on 01276 450220 or email sales@magellanworld.com.