Michelin x Kwik Fit
Introduction
To maintain a competitive edge, video boxes are the most effective means of captivating audience attention, offering a unique platform for showcasing the visual narrative of your brand or latest products. With this awareness in mind, let's explore what we've accomplished for Michelin x KwikFit.
The Client 
Michelin and KwikFit embarked on a strategic mission to expand their global presence through Video Presentation Boxes, aiming to convey their shared vision of excellence worldwide. As a prominent UK-based car servicing company, KwikFit has long trusted Michelin, the renowned French tire manufacturer with dating back to 1889, as its tire supplier. Making their adoption of video boxes in their promotional strategy a symbol of innovation and a commitment to engaging a global audience compellingly.
Receiving one of these unique video boxes was a genuine honor, representing the companies' mutual dedication to their customers and their unwavering pursuit of outstanding performance. Beyond being a promotional tool, the luxury video boxes were thoughtfully crafted, one-of-a-kind embodiments of their partnership; enhancing their brand image and reinforcing their commitment to delivering exceptional products and services.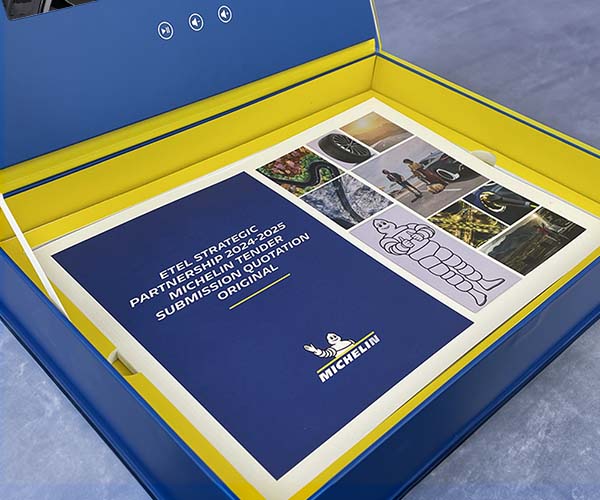 Specifications
These specifications are what elevated the Michelin x Kwik Fit box to a high-end and luxurious standard:
– 10 Inch IPS Video Screen and 2GB Video Memory
– Internal Dimms: Oversize A4 Depth of 50mm
– 4 Board Case and Tray and Magnetic Closure
– Play/Pause and Volume Up/Down buttons
– Custom Foam Fitment with Printed Card Topper 
– Full Colour CMYK Print with Matt Lamination Finish
– Side Ribbon
The Video Screen
The integration of a video screen into your presentational packaging marks a significant leap in communication by enabling the art of visual storytelling and forging deeper connections with your target audience. This innovative addition not only elevates the user experience but also grants a level of flexibility previously unattainable with traditional packaging. With video packaging, you have the power to adapt your message to your products, all while exuding a sense of luxury as the premium imagery unfolds before your audience's eyes.
Video packaging offers unparalleled customization options, allowing you to align it perfectly with your brand identity and the products you're presenting. This means you can select from a range of screen sizes and storage capacities to tailor the experience precisely to your needs. To ensure the ultimate visual experience, the screens are finished with IPS technology, delivering clarity, colour accuracy and elegance that truly sets your packaging apart.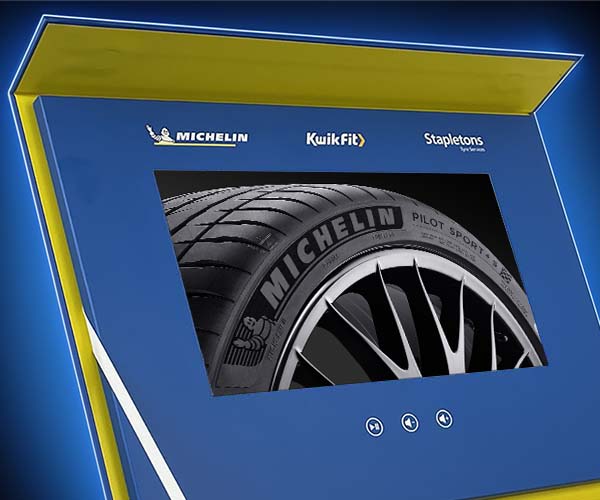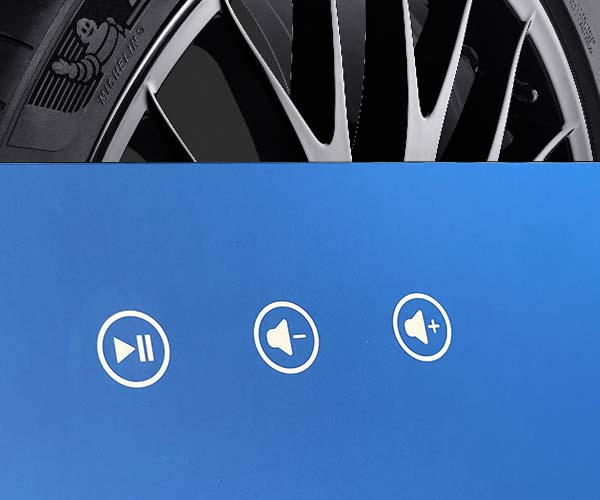 The Finer Details: Play/Pause Button
The inclusion of play and pause feature buttons adds a refined touch to the design of the video box, enriching the overall user experience. These buttons not only serve a functional purpose but also become a visual and tactile aspect of the packaging. They encourage immediate user interaction when the recipients receive the video boxes, setting the stage for an engaging encounter. This brand interaction serves to reinforce an image of innovation, showcasing a commitment to modernity and user-centric design.
Additionally, these buttons offer valuable control; allowing recipients to watch the video at their own speed, making sure they don't miss important details. This increased control over playback serves to boost message retention, enabling viewers to revisit and delve into particular segments of the content.
The Outcome
The end result of these video boxes served as a striking reflection of the partnership's unwavering dedication and sophistication. Every aspect, from the video screens to the chosen contrasting colours and the meticulously crafted bespoke foam fitment, were designed to captivate attention and elevate awareness.
These elements came together seamlessly, transforming Michelin x KwikFit's goals into a tangible reality. The execution of this high-end presentation not only met but exceeded expectations; solidifying its place as a strategic marketing tool that left a lasting impression.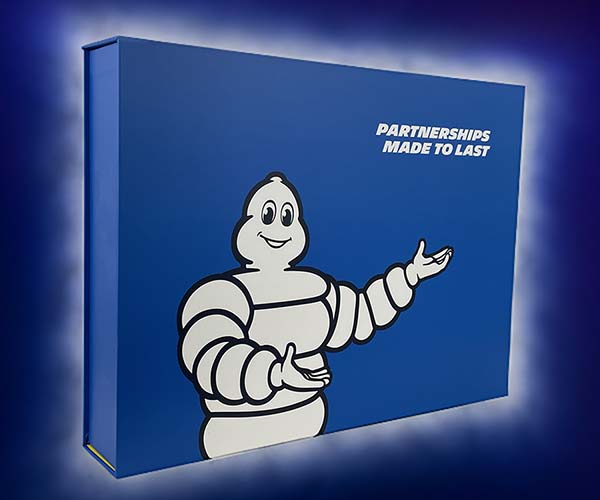 For more information on our video presentation packaging, contact us today on 01276 450220 or email sales@magellanworld.com