Call of Duty League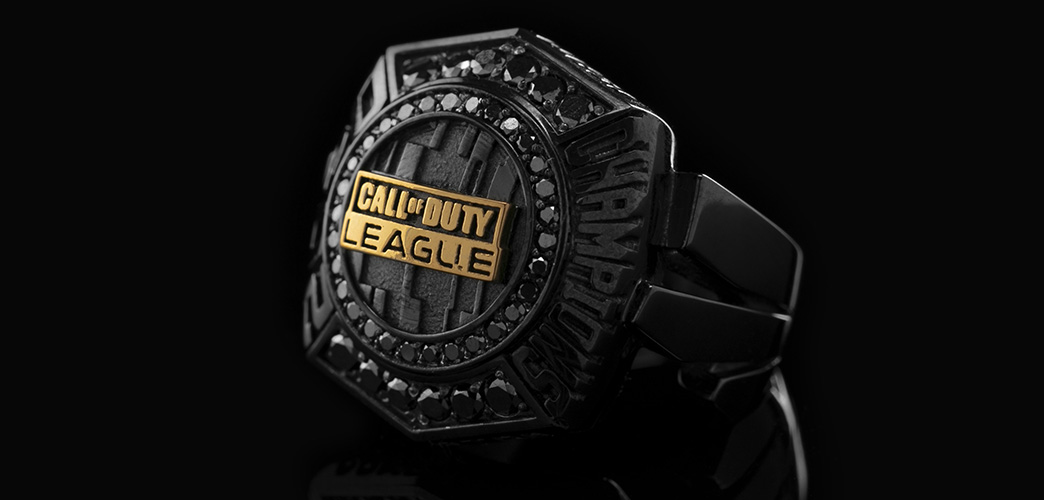 The background
Call of Duty League (CDL) is a professional esports league produced by video game publisher Activision. 
Esports have been around since the golden age of arcade games with competitions in gaming classics Space Invaders and Asteroids dominating the late 1970s. Viewership and appetite for esports continued to increase through the 2000s and 2010s as gaming technology and broadband infrastructure progressed. The rise in popularity led to a 2019 revenue estimated to be around the $1 billion mark. Compared to the $7.8bn revenue generated by the NFL in 2018; esports is undeniably a major player in entertainment.
The CDL was announced in 2019 and held its inaugural season in 2020. It plays out similar to most North American professional sports leagues with a set of permanent, city-based teams which play scheduled games against each other to vie for position in the season's playoffs. With a total prize pool of $6 million, 331,358 viewers tuned in to witness number 2 seeds Dallas Empire scoop the overall champion prize of $1.5 million.
The challenge
CDL wanted a luxury box to present to the overall 2020 champs of the inaugural season. The box would contain the 2020 CDL championship ring in its own fitment casing, a 2020 world champion plaque and a bespoke pair of gold Nike Air Jordan champion sneakers. It was important that the box would be considered as part of the prize and kept as a way to display the items.
The results
The finished box is a true work of art. The outside was completed with the finest materials including black kaskad with anti-scuff matt laminate spot UV. This ensured that any accidental knocks don't damage the finish in a visible way. The box opened on a custom sliding mechanism on smooth rails to reveal the inside. The inside featured an angled fitment with back board to hold the ring box and shoes. Both the inside and front outside of the box had bespoke engraved plaques created with precision milled machining. CDL were ecstatic with the end result and we agree that the box is good enough to act as a trophy display worthy of a champion. 
We worked with the Works and CDL team to design a set of graphic concepts for the box and its contents. Below are images of the design concept (left) and the actual production box which was delivered (right.)
Call of Duty League box closeup graphic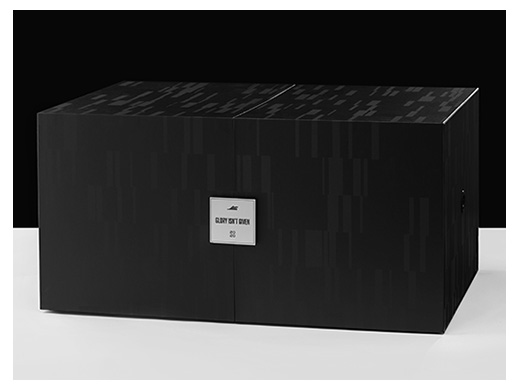 Call of Duty League open box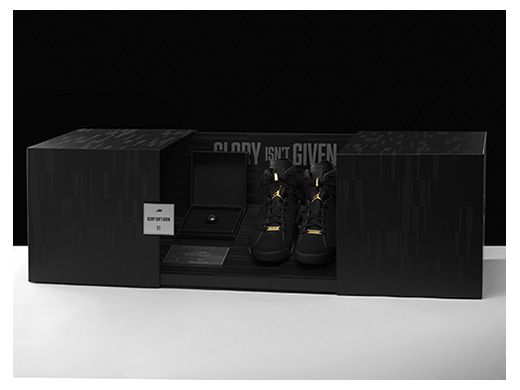 Call of Duty League open box closeup
Call of Duty League closeup ring out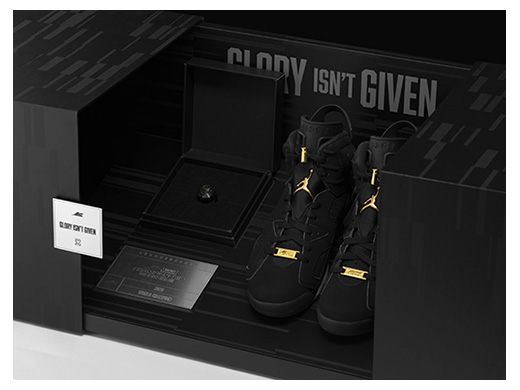 Call of Duty League champ shoes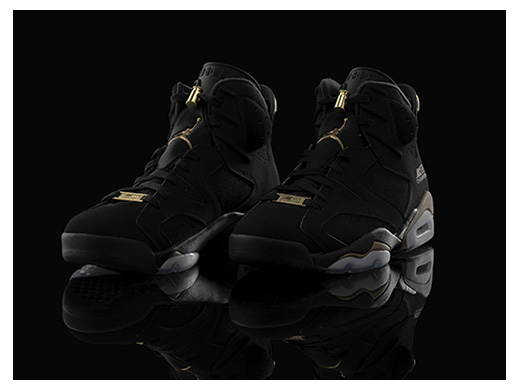 Call of Duty League champ shoes side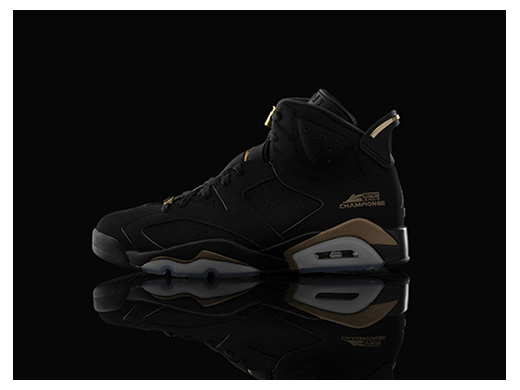 Use the contact page or call +44 (0)1276 450220 to discuss a project or for free expert advice from one of our specialists