Ashfield Health Mailer Box
The Client
Ashfield Health is all about better health. They are a multi-award winning team of agencies. Their purpose is to reimagine health, improve lives and make it matter. They work with businesses and brands to create inspiring, life-changing solutions that achieve new realities. They are individuals who lead, catalysts who spark change — collectively, a new, agile healthcare marketing and communications network built on entrepreneurial spirit and integration.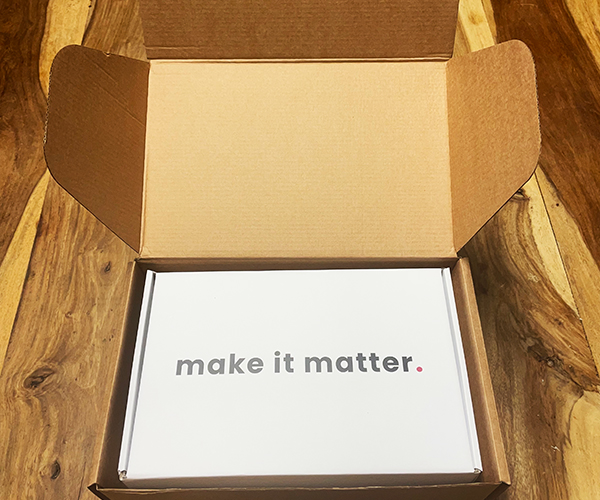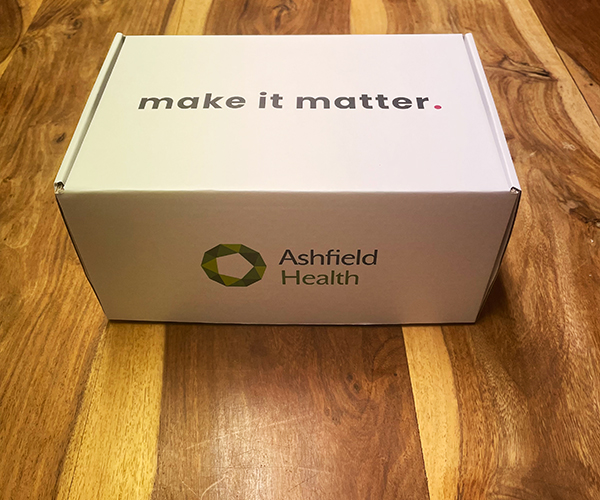 The Target Market
The target market for the business as a whole is everyone, all businesses and ages. The target market for this project was the employees of the business. This was as a gentle reminder of the new business launch of Ashfield health, and as a gift to them. Each product inside the box was carefully picked out by the brand with a purpose behind each item.
The Brief
The brands main focus was to show their employees about the new brand launch, and to remember to focus on their health, and that they matter. Ashfield Health wanted something they could send out to their employees individually, that was wall packaged, but also useful to them as well.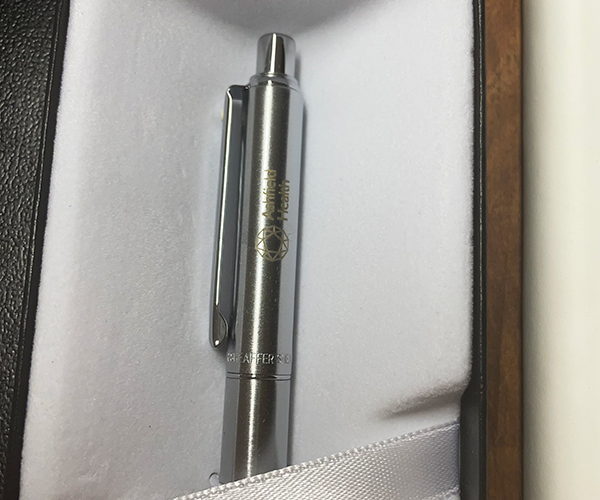 The Challenge
To start with we had been given a brief of what the company wanted. We then had many discussions with the company going back and forth showing them different items we thought would fit in well with their brief. Once we had decided on the products and the packaging the production was then started. Throughout the process we kept in contact with Ashfield Health showing them the items as they where completed. We had proofs made to send over to Ashfield Health for approval before production was started.
The Results
This mailer box was great for sending out to all the employees of Ashfield health. We produced a custom outer mailer to protect the box and contents inside when in transit to the employees. We then have a custom branded box, with the Ashfield health logo and the Make it matter logo on top of the box, the slogan for Ashfield Health. Once the box is opened inside is a printed postcard addressed to the employees with some information on the contents and thought process behind choosing the contents inside the box.  We then have a custom fitment holding the thermal cup with the logo on and the Sheaffer pen inside. Under this fitment is a branded pu covered notebook, with some custom pages fitted inside for the brand.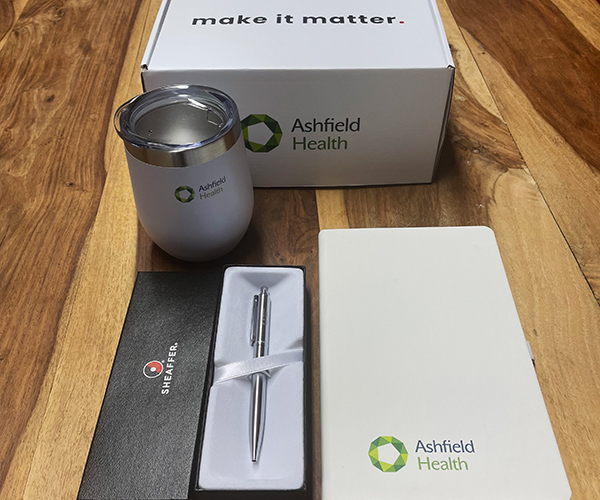 For more information on our luxury packaging contact us today on 01276 450220 or email sales@magellanworld.com.