Lumbers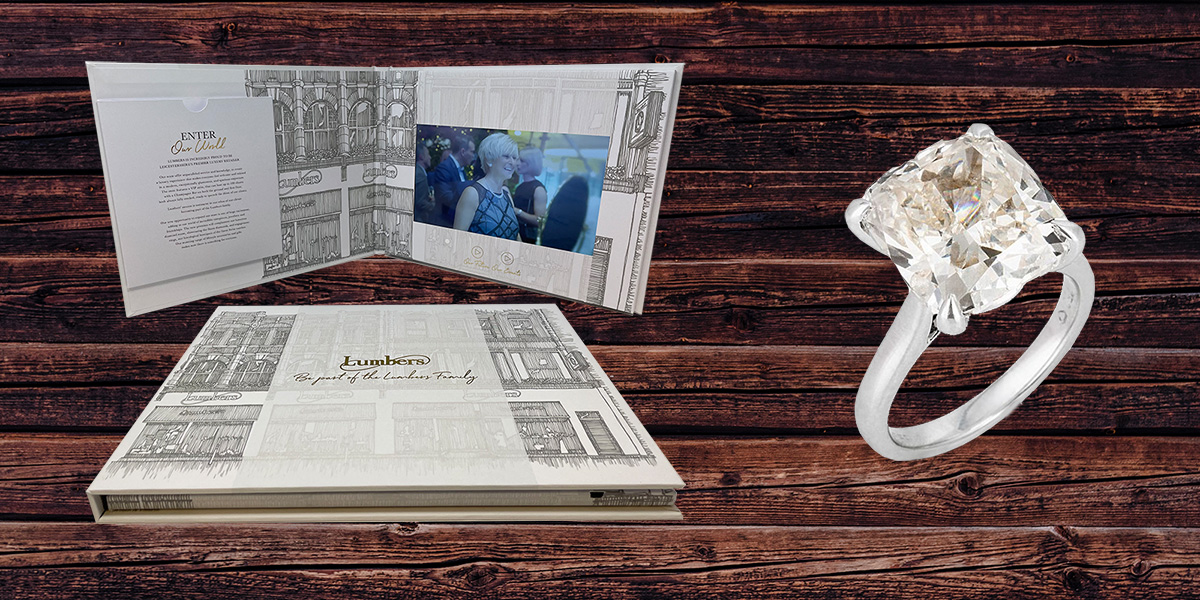 The background
Lumbers is a family run jewellery store and has been a part of Leicester's heritage since 1881. The founder, John Lumbers, opened the first store on Loseby Lane where it remained for 28 years. Since then the store has relocated four times as Leicester's thriving city centre hustled and bustled between prevailing shopping districts. 
The current High Street site is the biggest Lumbers store yet and boasts a Champagne Bar, boutique areas for Brequet, Chopard and Omega, and a luxurious showroom. A specialist diamond room adds to this glamourous location and the dedicated Lumbers team are friendly and knowledgeable.
Lumbers specialise in high-quality jewellery and watches alongside valuation, cleaning and repair services, you can even build and repair your own jewellery thanks to their onsite designer and award winning workshop. 
The store was crowned UK independent jewellery retailer of the year at the prestigious Retail Jeweller UK Jewellery Awards. Between 2015 and 2019 Lumbers has also won eight other national and county awards for their excellence in jewellery and business.
The challenge
Lumbers approached us with a requirement for the very best presentation video card. The project was to produce a brochure which reflects the glamour of Lumbers. This brochure was to be presented as part of a tender to Rolex and other pivotal prospective partners. 
Rolex are the most recognisable brand in watches so Lumbers were keen to make the best possible impression when tendering their services as an independent jewellery store. 
Lumbers have previously won awards for their sales and marketing so had a good idea of how valuable a luxurious design can be. 
The results
The finished brochure was one of the most high-end video pieces we have had the pleasure to work on. The final product was an A4 landscape hardback video brochure with a 10 inch screen. The finish on it is spectacular. Regular video brochures are standard hardback on 1.5-2mmcovers. These then feature a CMYK print with a matt laminate finish. The Lumbers brochure is a soft touch finish on a 3mm rigid board. This gave much more depth and thickness which feels greater in quality while the soft touch produces an almost velvety feel.
The video auto plays when the brochure is opened. This is the usual set up on these designs, but Lumber requested it worked with a light sensor rather than the magnet. The soft touch and gold foiling on the brochure continue through the pocket and saddle-stitch booklet on each page. 
The video display itself is our largest size 10 inch HD screen and also features our seriously cool IPS option. IPS allows the screen to be viewed from any angle, above, below, from either side-  tilted in any way at all, it can still be seen. The screen is programmed with two videos which are displayed with two control buttons. Both of these buttons are also gold foil finished to increase the high-end look and feel of the product. 
| | |
| --- | --- |
| Lumbers video brochure with open booklet | Lumbers booklet close up |
| | |
| | |
| --- | --- |
| Lumbers text with gold leaf | Lumbers gold leaf close up |
| | |