Face Masks
Face mask or not to Face mask?
Are fabric non surgical face masks the way back to normal life? Plain or Printed face masks?
Well the Scottish Government and The European Centre for Disease Control and Prevention think that wearing cloth face coverings might stop the spread of coronvirus by people who are contagious but have no symptoms! Whist both agree that medical grade or surgical masks should most certainly be a priority for Healthcare Workers, and that washing your hands is a priority, they also know that COVID19 is spread by droplets sprayed in the air by those infected can enter the body through the eyes, nose or mouth.
As people are contagious before showing symptoms of illness and, that as mentioned the virus can be transmitted via exhaled droplets, mask wearing of any kind by people that appear healthy may help to stop transmission to other people.
The key point is that the benefit from masks is not that they stop people catching the virus, but that they might help stop the spread in conjunction with social distancing.
So do you want a homemade mask or a high quality custom face mask? These can be plain stock or custom printed, personalised face masks with ear loops.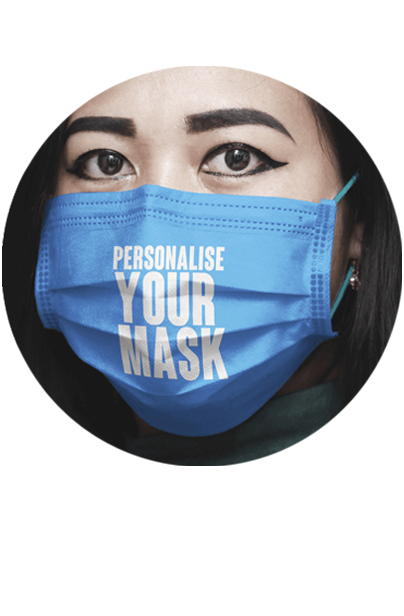 Please view our other items in the protection range here
Showing 1 to 14 of 14 (1 Pages)