Description: Luxury custom made metal pack for BMW to showcase the new BMW Z4 Coupe.
The case is made from Maglyte aluminium and its been laser etched to give a superior metallic look to the finish.
We made a custom High density black foam fitment to house a DVD and a USB memory stick which contained all the product information and videos on the car.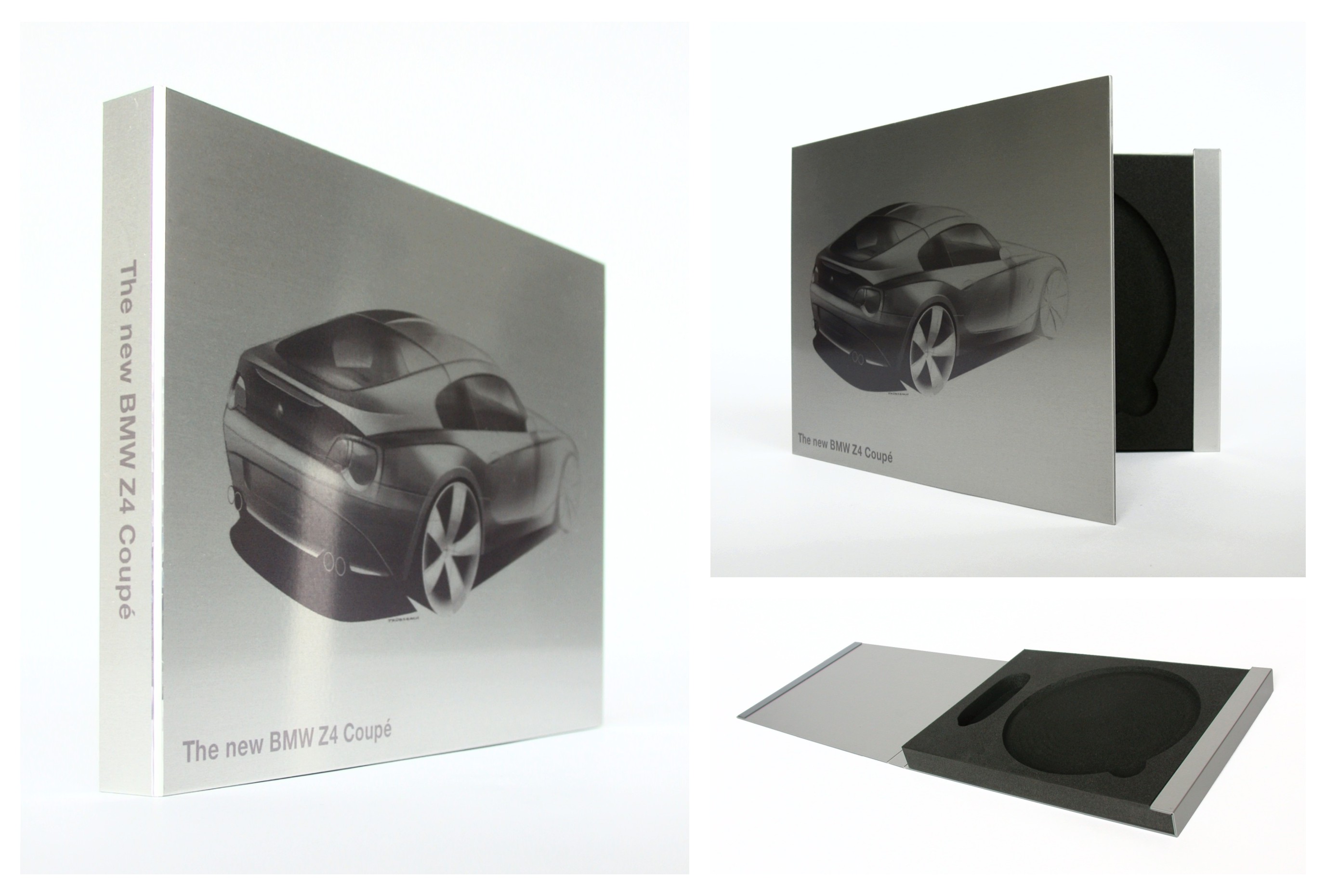 Specs
Size: 100mm x 100mm x 20mm depth
Open on three sides
Hinged lid with magnetic closer
Tags: Luxury product launch pack for BMW Z4, Luxury, product, launch, pack, for, BMW, Z4, Luxury Product