Light Up Logo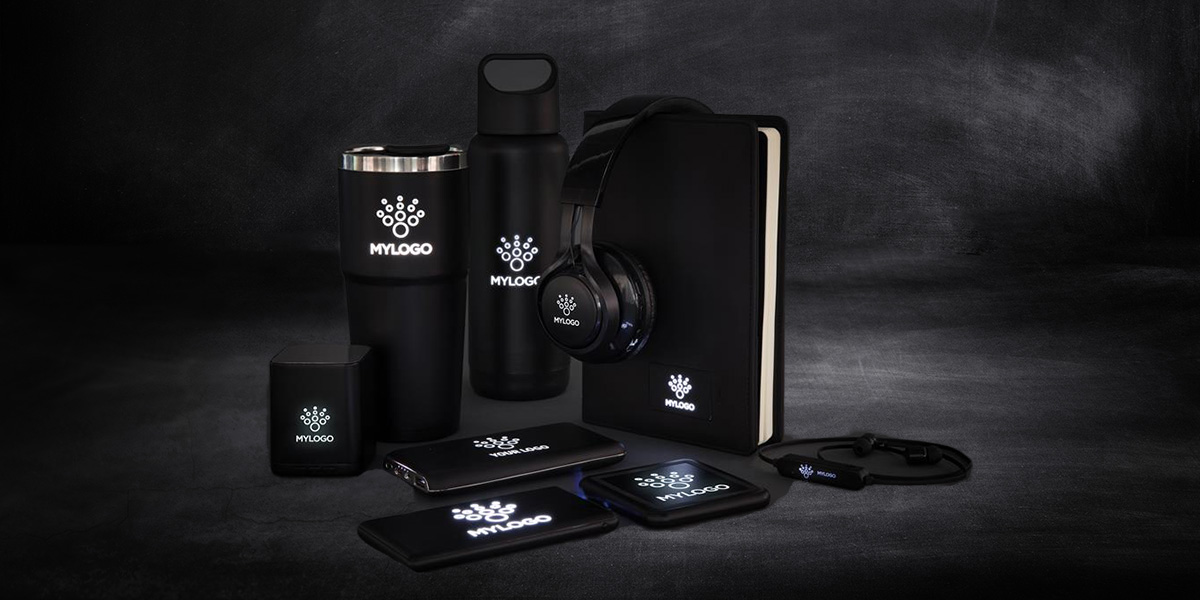 Precision branding with even more impact. Light up logo products are the new stylish way to promote your brand. Your products will stand out and light up the room. Marketing your brand couldn't be any easier.
Give these away as corporate gifts or customised merchandise to clients, they work great for events, indoors and outdoors. We offer a variety of products including light up tumblers, light up charging cables, light up phone chargers, light up logo notebooks, light up headphones and many more.
Range of Products
| | | | | |
| --- | --- | --- | --- | --- |
| Light up tumblers |   | Light up chargers |   | Light up logo notebooks |
| |   | |   | |
| Our range of light up tumblers are a seriously cool alternative to the more traditional hot and cold drink cups. They come complete with two C cell batteries which power the logo, just don't put them through the dishwasher!  |   | We have a big range of light up chargers including charging pads, powerbanks, wireless chargers, charging cables and charging pen holders. The majority of these chargers will have lithium batteries.  |   | Display your logo in a unique way, on the front of a notebook. They come complete with two CR 2032 batteries in the notebook cover to light up the logo, the cover is also removeable, so you can replace the notebook pages. |
| | | | | |
| --- | --- | --- | --- | --- |
| Speaker/audio |   | Gadgets |   | Gift sets |
| |   | |   | |
| We have a range of speaker/audio options including wireless speakers, headphones and earphones. Display your logo on products that are used daily everywhere, promoting your brand in a unique way! |   | We offer a range of gadgets including USB sticks, computer mice and torches. Use them as gifts for clients, and workers so they can use them anywhere, promoting your brand in the process! |   | We offer gift sets, all containing a portable charger and cable, both of which have light up logos engraved. These are great as gift sets for employees and clients and can be used for events.  |
Each item has a different way of activating the light up logo. The drinkware needs to be picked up and shaken lightly to activate the light up logo. The charging items including the portable chargers, charging pads and cables etc. Will activate the light up logo when in use. This is the same case for the speakers and headphones/earphones. For more information on how to activate the light up logo contact us today.  
Check out the range of products available with the light up logo functionality below!