Seasonal Promotions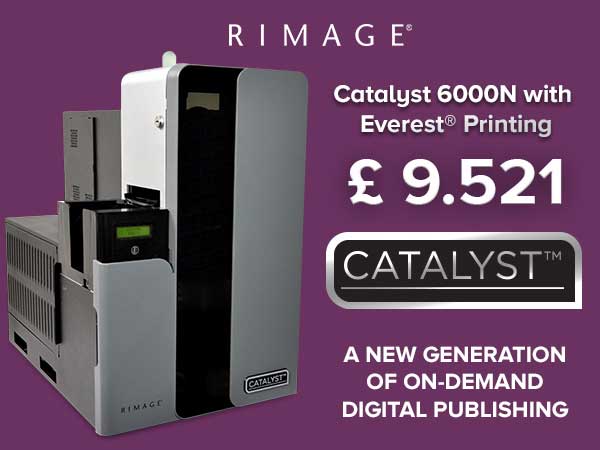 RIMAGE CATALYST 6000N XMAS PROMOTION - £8999!

Rimage 6000N Catalyst 30 day seasonal promotion: As an early Christmas present Magellan World in partnership with Rimage Europe are promoting the Industry leading automated CD/DVD/BR on-demand publishing system at a special discount price of £8,999!
Reasons to be cheerful this festive period:
· £500 discount over list price
· £500 minimum trade in on your old machine irrespective of make or condition.
· Free starter 500 disc media kit included free - worth over £250!
· Industry leading spec at incredible value over any other Publishing system
· UK sales and technical support team
· On-site installation and client training
· Approved media sales
· Engineer on-site support contracts
· Order by 15/12/2016
Contact our Surrey based Sales Team on 01276-450220 or sales@magellanworld.com for more information or to book a demo